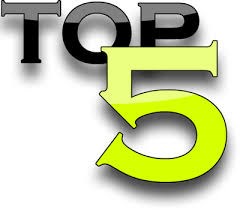 Before making a purchasing decision on a home alarm system it is important to do the appropriate type of research first.
Jacksonville, FL (PRWEB) December 16, 2013
There's an influx of new technology in the home alarm and security industry that many consumers aren't even aware of. From expanded do it yourself options, to more wireless options and even home automation, home security has come a long way.
The home security professionals at SecuritySystemReviews.com have created a list of tips that every consumer should know in order to get a top security system in today's marketplace. SecuritySystemReviews.com provides the most unbiased and in-depth security systems reviews in the country, for residents of every state.
1. Do it yourself security systems can save consumers as much as $1,000 or more off the upfront costs of an alarm or security system. Changing technology has made it easier than ever for consumers to install their own equipment.
2. Smartphones are now a key player in home security, and many professionals advise consumers to take advantage of these opportunities. There are still basic security and alarm systems, but many companies offer customers the option to also use a mobile app, which is often only a few extra dollars a month and can let people remotely control their system.
3. Monitoring isn't offered with many security and alarm systems, but it's important for consumers to realize that all they're getting with unmonitored service is essentially a series of loud noises. It is less expensive, but it may not be worth the cost savings, particularly for people who live in rural areas where there are no neighbors nearby.
4. Most home alarm and security companies offer equipment and technology that is all similar in scope, so the deciding factor often comes down to the level of customer service being provided, which makes security systems reviews very important. Also, it's important to check the local reviews of national companies, because the feedback may vary significantly based on location and region.
5. In addition to having an alarm system, security professionals recommend homeowners take on a layered security approach. That means covering everything from the landscaping of a home to ensuring door locks are heavy-duty to prevent intruders from breaking in. Criminals have become more sophisticated and advanced in their techniques.
About SecuritySystemReviews.com
SecuritySystemReviews.com is the leading independent provider of information pertaining to home security. The site provides state-by-state information for people throughout the country, whether they need to research South Carolina security systems all the way to South Dakota security systems. In addition to unbiased reviews, the site also provides consumers with access to valuable discount codes and coupons that can be used toward the purchase of a home security system.