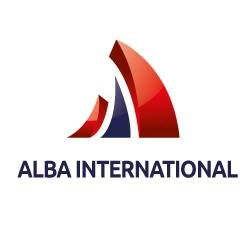 To be a strong leader, an individual must have impeccable communication skills, the ability to inspire and support others and an unwavering passion for what they do.
(PRWEB) February 12, 2015
There are many different opinions of what exactly it is that makes a good business leader, however the majority agree that to be a strong leader, an individual must have impeccable communication skills, the ability to inspire and support others and an unwavering passion for what they do. Sales and Marketing firm Alba International believe that with these key ingredients an individual can excel at leadership and help a business surpass its goals. The firm believe that to be a truly great leader, an individual must, surprisingly be a team player. Despite being the one 'in charge' a leader cannot lead effectively if they fail to understand and support their workforce. By getting stuck in and taking the time to communicate with others a great leader can learn about their workforce and begin to recognise their strengths and weaknesses and design strategies that best utilise and support their individual skills. Only then can a leader boost productivity and increase morale, leading to a more harmonious and engaging work environment.
About Alba International: http://www.albainternational.com.au/#about
In their quest to promote the importance of great leadership Alba International recently came across a report by Forbes which aimed to show the link between leadership and profit in business. The research published by Forbes on January 15th 2015 entitled 'Great Leaders Can Double Profits' reviewed feedback reports commissioned by a division of a Fortune 500 commercial bank. Forbes discovered some compelling and exciting evidence in their research to suggest that leadership has major influence over a business' bottom line. By sorting 50,000 managers and leaders into categories depending on their competency the research found that the 10% considered to be bad at leadership lost their businesses $1.2 million. Good leaders were found to pull in an average of $2.4 million in net income, whilst the top 10% of leaders considered to have exceptional leadership abilities brought on average a staggering $4.5 million in gains to their respected businesses. Alba International was amazed by the results of the research and hope that these vital findings will encourage more businesses to prioritise their leadership training and development so that they too can benefit from a higher net income. The firm themselves run their own internal leadership development programme, in which representatives are taught the necessary skills and knowledge needed to become an effective and influential business leader. Due to their commitment to developing great new leaders the firm has been able to achieve impressive growth allowing them to increase their market reach for their clients and continue to provide the best quality service to both clients and consumers.
Based in Sydney Alba International is home to the next generation of direct marketing that champion's excellence and professionalism. Through innovative and engaging campaigns the firm help their clients to boost their customer acquisition and raise their retention rates. As well and designing highly personalised campaigns, Alba International meets with customers in person in order to develop and nurture lasting bonds between brand and consumer. This approach has allowed the firm to increase their clients' marketing reach and generate a far higher percentage of sales paving the way for future growth and expansions.