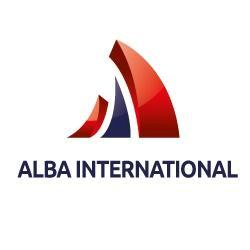 Our people are our business and having a strong team spirit is important.
(PRWEB) May 31, 2016
The State of Origin series is an annual best-of-three matches between two Australian rugby league sides, the New South Wales Blues and the Queensland Maroons. The series gets its name based on where players are selected from. Players are selected to represent the Australian state in which they played their first senior rugby league game, hence the name 'State of Origin'. The series showcases one of Australia's greatest sporting rivalries. The State of Origin series is one of Australia's premier sporting events, attracting huge television and live audiences. It is frequently cited as being the highest-level of rugby league played anywhere in the world. It will be the first time Alba International attend and there is a great sense of excitement as the game draws closer.
About Alba International: http://www.albainternational.com.au/
Alba International will be attending game one of the three-match event. Taking place at the ANZ stadium on June 1st, the firm is eagerly anticipating the match. Having lost the last series 2-1, New South Wales are looking to bounce back and reclaim the trophy. At Alba International they attribute much of their success to having a competitive spirit and winning mentality, and this is something they look for in their contractors. "Competition is the heartbeat of successful businesses and it is what pushes people to be better," said a spokesperson for Alba International.
The direct sales and marketing specialists believe that there are many similarities between business and sport, and much of the same characteristics that make a successful sportsperson or team, can be applicable in business; work ethic, attitude and motivation.
There is no 'I' in team, and therefore it takes everyone to work together and towards a common goal to achieve success and that is a philosophy they share at Alba International. "Our people are our business and having a strong team spirit is important." At Alba International they regularly attend events such as the State of Origin as it is a great opportunity for their contractors to socialise outside of the office environment and get to know each other on a personal level.
Alba International is home to the next generation of direct marketing that champions excellence and professionalism. With so much choice, consumers need to feel reassured that brands are catering to their needs and that's where Alba International come in. Working for a range of local and national clients, the firm offers services that increase sales, enhance brand awareness and secure leads. Competition is something that Alba International thrives on and they believe competition is vital in every aspect of life as it pushes people to work hard and do better.