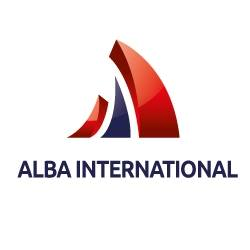 The firm is proud of their achievements so far and is excited for the growth prospects in 2016
Sydney, NSW (PRWEB) April 04, 2016
Alba International has created a reputation for delivering results for their clients and has been working hard to expand business growth potential and secure a new and exciting customer base. The new branch will officially open its doors in April. This exciting expansion is due to client demand and expanded budgets in the second quarter of 2016. Alba International has beaten several targets, which has allowed them to meet client demand and drive this expansion.
About Alba International: http://www.albainternational.com.au/
The firm is proud of their achievements so far and is excited for the growth prospects in 2016. The firm have a multi stage growth plan. The ambitious firm is looking to get their new base established over the next few months. Once the firm has their customary output they will be looking to expand their reach farther afield, particularly in the Asian market.
Research suggests that today, forty per cent of global economic activity is now occurring in Asia, and world growth is expected to continue being led by Asia over the next decade. As the world continues to diversify and the population continues to integrate, Asian cities are anticipating a population increase of over 120,000. In business this will signify Asia's status as the biggest global producer of goods and services; and it will also be the biggest global consumer. This will be a fantastic opportunity for Alba International to make a name for themselves in a diverse culture of brands and expand their already successful business model.
Alba International is excited to offer their firm's services in more locations across Australia, and beyond. The firm is proud of their contribution to local and national economies, creating work opportunities for contractors looking to find their path as a sales and marketing professional. By offering a mentoring service the business is able to attract entrepreneurial enthusiasts who demonstrate fantastic qualities in the direct marketing sector. In return the firm offers advice and guidance in small business set up and offers access to the firm's business contacts in order to achieve a diverse business network.
Alba International is a direct marketing and sales firm based in Sydney. At Alba International they champion excellence and professionalism. The firm have incredibly high customer service standards and they believe it is this that helps them to stand out in a crowded market. Alba International realise that consumers today have so much choice and need to feel reassured that brands are catering for their needs. Working for a range of local and national clients, Alba International offer services that increase sales, enhance brand awareness and secure leads.