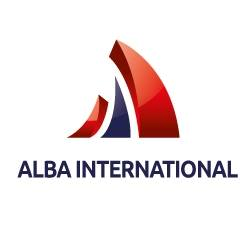 We are thrilled to have secured such a well-established client, with a great cause.
Sydney, New South Wales (PRWEB) January 04, 2016
A spokesperson for Alba International revealed that the firm will be launching a new project in January. "We are thrilled to have secured such a well-established client, with a great cause. While every campaign we launch is given 110%, working on a project that we are passionate about is exciting for us and our client and we are looking forward to starting the New Year with a bang."
About Alba International: http://www.albainternational.com.au/
The new project will see the direct marketing and sales firm representing one of the most well-known animal charities in the world. A few managerial individuals at Alba International have experience working with this client, as they previously worked with them back in Scotland. "Having first-hand experience working on a campaign like this is going to be extremely beneficial, and we are confident we will smash all targets," said a spokesperson for Alba International.
With the New Year is fast approaching, Alba International have already started turning their attention towards 2016. One of the main objectives for the firm is growth, and the recent acquisition of this new client is a massive coup, and is expected to be a catalyst for their expansion plans. With plans to move into the Asian market within 18 months, the firm first wants to expand the Alba International brand into other states across Australia.
A growing client portfolio is something that Alba International believes is key to success in the direct marketing industry. Representing a range of clients allows them to diversify their strategies, gain experience and put themselves on the map as a force within the direct marketing and sales industry in Australia.
Alba International is a direct marketing and sales firm based in Sydney. At Alba International they champion excellence and professionalism. The firm have incredibly high customer service standards and they believe it is this that helps them to stand out in a crowded market. Alba International realise that consumers today have so much choice and need to feel reassured that brands are catering for their needs. This is why the firm lead and manage marketing campaigns. Working for a range of local and national clients, Alba International offer services that increase sales, enhance brand awareness and secure leads.