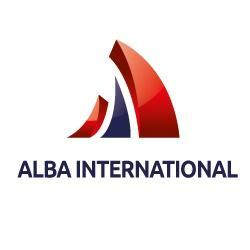 There is a real buzz about the place and a sense of tremendous excitement as we continue to go from strength to strength
(PRWEB) June 30, 2016
Having outgrown the space they first launched in back in January 2015, Alba International have relocated to a metropolitan area of Sydney, and a major business district, Parramatta. Parramatta is the historic heart of Sydney's west. Featuring beautiful parks and colonial sites, as well as world-class food, arts and entertainment, Parramatta is the second largest central business district in Sydney. "The rapid growth we have experience this year has been phenomenal, and we're incredibly excited to see what will happen in the second half of the year." Said a spokesperson for Alba International.
About Alba International: http://www.albainternational.com.au/
Alba International can now be found at: Suite 31, 70-74 Phillip Street, Parramatta, NSW, 2150. The bigger office space means more opportunity for company-wide workshops, and seminars, assisting with the firms commitment to development. "There is a real buzz about the place and a sense of tremendous excitement as we continue to go from strength to strength." Said a spokesperson for Alba International.
One of the main focuses for Alba International is growth, both to their client portfolio and their market reach. Having expanded into Brisbane in March, their growth strategy for the next 18 months includes expansion into the Asian market. Seen by some as a golden carrot dangling on the end of a stick, the Asian market can be a game changer for firms that make the leap successfully. Asia is the world's largest and most populous continent with a population of 4.4 billion people. Having a management team with over 10 years of collective experience in the sales and marketing industry, Alba International are well positioned and confident they will successfully make the huge move within the next 18 months. They have really hit the ground running since their move from Scotland, over achieving on both client and company expectations.
Alba International is a direct marketing and sales firm based in Sydney. The firm champion's excellence and professionalism. Through face-to-face promotional marketing and sales campaigns, Alba International builds relationships with customers, handles queries, instils consumer confidence and builds brand loyalty. The firm argues that it is their direct and personalised approach that has been the key to their success, as well as their ability to generate both quality and quantity customer acquisitions. Their recent relocation to Parramatta has come on the back of their recent growth spurt and the larger space is an exciting prospect for the firm, and their contractors.