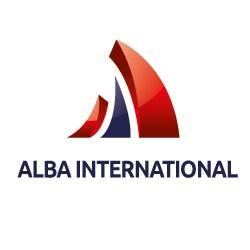 The best leaders don't just talk, they listen
(PRWEB) August 19, 2016
Alba International extended their market reach into Brisbane back in July and they argue that much of their success has been down to their commitment to development. One of the ways the firm continues to learn, grow and develop is to attend industry events, focusing on business development and providing advice and guidance to business owners and budding entrepreneurs.
About Alba International: http://www.albainternational.com.au/
The invite only conference was held on August 13th. The main focus for the one-day event was leadership. Here, Alba International have outlined the 5 top tips to excel in a leadership role.
1. Find a mentor
Success is rarely a solo effort. The best leaders understand that they need help and by having a mentor they know exactly who and where to turn to. No one can know everything and in business the most successful people have a mentor they can turn to for advice when things get tough.
2. Never stop improving
The famous quote by Helen Hayes, "The expert at anything was once a beginner" describes it perfectly. In order to become an expert at something it requires dedication and commitment to continue to learn, grow and develop. Great leaders are constantly learning and always trying to improve themselves.
3. Lead by example
At Alba International their business philosophy is 'show, not tell.' The best leaders need to lead by example and show how it's done. Leaders should set the tone for their team to follow.
4. Listen
The best leaders don't just talk, they listen. They take the time to listen to how their team is feeling and take on board any ideas they may have, demonstrating that they are part of the company and that their opinion is valued.
5. Recognition
At Alba International they have a recognition and reward culture. They understand the importance of making sure everyone they work with feels valued and is rewarded for their efforts. If a leader publicly recognises the efforts of their team then it will build confidence and encourage the continuation of a high performance level.
Alba International is a direct marketing and sales firm based in Parramatta, Sydney. Through face-to-face promotional marketing and sales campaigns, Alba International is able to build relationships with customers, handle queries, instill consumer confidence and build brand loyalty. At Alba International they support the theory that strong businesses are built on solid leadership foundations. They offer leadership seminars and tutorial sessions to their contractors, allowing them to develop their leadership skills.