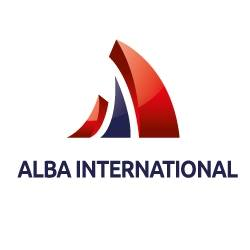 Entrepreneurs should plan out exactly what they want to say and perfect their pitch.
Sydney, NSW (PRWEB) December 03, 2015
To be successful in business an entrepreneur must always be moving forward, looking for ways to make their business bigger and better. Evolving a business in this way is not only imperative to remaining fresh and relevant on the market, it also secures a more stable future and helps an entrepreneur build a brand, which achieves widespread longevity. As a fast growing sales and marketing firm Alba International are well aware of the benefits of business growth and due to their future focused strategies, are currently looking towards major expansion in 2016. The firm recently acquired a new client and began work on plans to take their business to a new market by the end of 2015. With these plans currently on course the firm have revealed that they are thinking even bigger for 2016. Alba International is confident that they will be able to expand their reach and dominate the Australian market in the next 12 months.
Through their own experiences of growth and development Alba International are also aware however that growing a business is never an easy process. Without the correct strategies and guidance to hand the firm are concerned that new entrepreneurs may not be able to achieve their growth aspirations and take their businesses to the next level. The economic climate, constant market changes and a lack of peer support can all throw up major challenges for those looking for growth opportunities. Alba International is keen to help entrepreneurs overcome these common roadblocks. Here, the firm have revealed their 5-step strategy for achieving positive business growth.
About Alba International : http://www.albainternational.com.au
Step 1: Practice
To grow successfully, an entrepreneur needs to generate vast interest and support in their business through pitching their ideas to peers and investors. This process requires practice, an entrepreneur should never enter a situation of this nature and 'wing it', as practice makes perfect. Entrepreneurs should plan out exactly what they want to say and perfect their pitch.
Step 2: Age Doesn't Matter
Many young entrepreneurs are worried that other more experienced professionals in their industry won't take them seriously which can impact their confidence and prevent further business growth. Alba International believes that in business, age is irrelevant. If an entrepreneur sees a gap in the market they should seize it as passion and determination always wins out.
Step 3: Tell a Story
Storytelling is vital to standing out on the market and connecting with customers. Whilst the market may be oversaturated with new businesses, many do not commit to telling their brand story of how the business came about and why they are passionate about what they do. This information is key to creating strong relationships with customers and outshining competing businesses.
Step 4: Position yourself against the market leader
Entrepreneurs shouldn't ignore the presence of their market leaders, as their customers certainly won't. Instead, entrepreneurs looking for growth should examine their biggest competitors and promote what it is that sets their own business apart.
Step 5: Find the 'Why'?
Entrepreneurs should be constantly questioning their actions and reasons behind their decisions, as this will help them stay in tune with their business and ensure each action comes from the heart.
Based in Sydney, Alba International is a leading sales and event marketing firm. Since their establishment in January 2015 the firm have consistently delivered personalised marketing solutions to brands throughout Australia. Specialising in face-to-face marketing and promotions the firm are committed to building a memorable and unique customer experience. This drives their clients' engagement, improves customer loyalty and generates a high sales return.