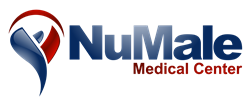 At NuMale, we believe in treating the patient, not just the problem at hand.
Albuquerque, NM (PRWEB) August 13, 2014
A leading national provider of medical care for men's sexual health and enhancement, NuMale Medical Center, announced the opening of its newest facility today in Albuquerque. This is the company's sixth center, and its first in New Mexico. NuMale's Albuquerque facility will continue the company's commitment to employing a safe, science-based approach to treat issues facing men of all ages.
Headed by Chief Medical Officer and founder Dr. Christopher Asandra, M.D., NuMale takes an integrated approach to male sexual health and overall wellness. At NuMale, every patient receives a comprehensive, confidential medical evaluation and consultation on their first visit. This helps the expert doctors at NuMale identify the most appropriate, individually tailored approach to address the patient's needs.
NuMale offers a wide array of therapeutic services for men, including:

Customized erectile dysfunction treatments (ED)
Premature ejaculation (PE) treatments
Testosterone replacement "Low-T" therapy
The Priapus™ shot
Anti-aging treatments
Weight loss treatments
NeoGraft hair transplant
NuMale Medical Center's erectile dysfunction treatments have proven to be life-changing for its patients, with a 98 percent success rate. Because of these innovative and effective methods, NuMale offers a 100 percent money back guarantee on its ED consultation should you not see the results expected at the initial consultation.
"At NuMale, we believe in treating the patient, not just the problem at hand. We have had great success enhancing our patients' wellbeing and restoring their confidence, their energy, and their relationships," said Dr. Asandra. "Opening our clinic in Albuquerque will help us deliver our proven, innovative, and safe medical services to a broad community of men in New Mexico who are plagued by sexual dysfunction and aging-related issues."
NuMale's new facility is located at 7920 Wyoming Blvd. NE, Suite B-2, Albuquerque, NM 87109. Situated northeast of the city just off of Interstate 25, the new office will also serve residents of the surrounding areas including Bernalillo, Santa Fe, Westgate Heights, South Valley, Rio Rancho and Placitas.
To help introduce patients to NuMale's safe, comprehensive approach to men's health, a special $99 consultation is available. For more information, or to schedule an appointment at NuMale's new Albuquerque office, please call 505-715-4547 or visit http://www.numale.com.
About NuMale Medical Center
NuMale Medical Center is a leading national provider of customized, comprehensive treatment for male sexual dysfunction and enhancement. NuMale helps men suffering from erectile dysfunction (ED), low testosterone (Low-T), premature ejaculation (PE) and low sex drive, utilizing a wide range of the most highly-respected, FDA-approved treatments and therapies including bio-identical hormone replacement and the Priapus™ shot. Founded and led by accomplished physician Dr. Christopher Asandra, NuMale Medical Center has expanded rapidly in its first year, with six nationwide facilities and many more to come. Learn more at numale.com and follow the company on Facebook, Twitter, LinkedIn and Google+.