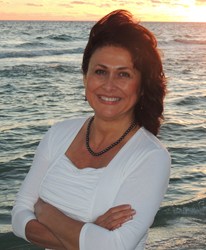 Trying to control the alcoholic—and coping with the fallout of not being able to—creates its own brand of crazy
Hot Springs, AR (PRWEB) July 31, 2013
Intuitive life and relationship coach and award-winning self-help author Paula Renaye announces the expansion of her practice to focus on healing from growing up in a family with alcoholism or addiction. Renaye incorporates a wide range of metaphysical techniques and healing modalities with coaching to uncover and clear old patterns and programming common to addictive and codependent families and relationships.
"Even if we don't choose alcoholic partners in our relationships—and I didn't—we will choose someone who will replay the same crazy-making dramas with us," says Renaye. She says it was her inability to fix a painful and troubling relationship that pushed her to get help. "I was shocked to discover that my anxiety, fears, behaviors and relationship patterns were typical of children who grew up in alcoholic families."
According to the American Academy of Child & Adolescent Psychiatry, one in five adults in America grew up in a home with an alcoholic relative. In her own work, Renaye finds that most of her clients have been affected by alcoholism, which is why she is addressing the issue directly and offering new solutions. She emphasizes that even if it doesn't seem immediately obvious, growing up with alcoholism or addiction has a deep impact, adding that "Trying to control the alcoholic—and coping with the fallout of not being able to—creates its own brand of crazy."
"My behaviors seemed perfectly normal to me—loving even—but they weren't," Renaye explains. "And it was a big wake-up call to realize that I was the one who had to change." This honest and direct yet compassionate approach is reflected in her therapist-endorsed, award-winning self-help book, Living the Life You Love: The No-Nonsense Guide to Total Transformation. The book, which is billed as a step-by-step how-to template for self-discovery, personal insight and life transformation, is available worldwide in English, Spanish and Chinese.
In her private coaching with clients, Renaye uses the process from the book and expands it with guided and interactive metaphysical techniques. She says that working on the spiritual and energetic levels as well speeds up the healing process, breaking old negative family patterns and creating new energies and dynamics. "It sends an energetic ripple that not only helps adult children of alcoholics heal themselves, but also helps future generations."
Renaye has training, certifications and experience in a wide variety of modalities including intuitive coaching, tapping (EFT), regression hypnosis and energetic healing. More information may be found on her website at http://www.PaulaRenaye.com.
ABOUT
Submitted by Jami Jones, Publicity Director for Diomo Books, publisher of Living the Life You Love by Paula Renaye.
Paula Renaye is a Certified Professional Coach, motivational speaker, Usui Reiki Master Teacher, Quantum Healing Hypnosis Technique practitioner, EFT practitioner and intuitive healer. She is the eight-time award-winning author of Living the Life You Love: The No-Nonsense Guide to Total Transformation. She works with clients worldwide. Visit http://www.PaulaRenaye.com.
Living the Life You Love: The No-Nonsense Guide to Total Transformation by Paula Renaye is available worldwide in English, Chinese and Spanish. The original English edition is distributed in the US, Canada, Australia and the UK by SCB Distributors and is available in paperback and digital formats. Trade Paperback • 5 ½ x 8 ½ • 288 pages • $15.95 • Paperback ISBN: 978-0-9674786-9-2 • eBook ISBN: 978-0-9674786-8-5 •
Living the Life You Love is the 2013 winner of the Independent Publisher Book Awards "IPPY" Gold Medal for Self Help and was named to Kirkus Reviews' Best of 2012. The book is recommended by therapists, social workers, chiropractors, alcoholism and addiction specialists, holistic practitioners and other mental health and medical professionals with endorsements such as, "All the benefits of serious therapy in one book!" A starred review by Kirkus Reviews adds, "She calls her methods tough love, but they're also deeply human, compassionate and supportive."