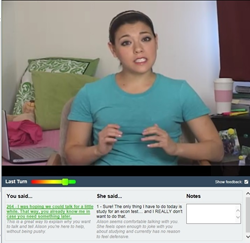 An excellent developmental guide and resource
Columbia, MD (PRWEB) November 18, 2014
Alcohol use in college is responsible for negative effects on a massive scale every year, according to the National Institute on Alcohol Abuse and Alcoholism (NIAAA.) Nearly 600,000 students every year are injured while under the influence of alcohol; more than the entire student populations of Ohio State, Arizona State, the University of Texas and the other seven largest universities in the country combined.
Every year, nearly a hundred thousand students are victims of alcohol-related sexual assault or date rape; roughly the same as the number of students enrolled in the entire Ivy League.
And 1,825 students lose their lives every year from alcohol-related injuries; more than the entire student body of a small college, like Amherst or Julliard.
"As a field, we need to redouble our efforts to put evidence-based programs and policies in place" to reverse this trend, writes Dr. William DeJong of the NIAAA Task Force on College Drinking.
SIMmersion is proud to be a part of that effort, thanks to an award from NIAAA to create a new comprehensive training system that will use virtual role-play technology to help resident assistants (RAs) master best practices in speaking to students about risky drinking, with a goal of reducing the number of alcohol-related incidents. (Contract # 4R4AA022265-02)
As part of a feasibility study leading up to this award, SIMmersion developed the Alison Monroe simulation, a conversation allowing RAs and other peer leaders to practice talking with a student about drinking before an incident has occurred. A focus group of RAs and their supervisors agreed that the training was extremely realistic and would be helpful to both new and experienced RAs. Bob Brophy, Director of Residential Life at University Center in Chicago, said the system "is an excellent developmental guide and resource… It provides a comfortable and trusting learning environment to enhance current skill sets."
Experts from Northwestern University, Brown University, the University of Wisconsin-Madison and Pathways Research in Canada will partner with SIMmersion on the expanded course. The new award will support the development of two more role-plays targeted at difficult alcohol-related encounters peer leaders experience including:
*An interaction with an inebriated student, practicing how to diffuse intense emotions and gather information required for an incident report
*A conversation with a student who has been written up for an alcohol violation, exploring how to maintain a supportive, reassuring relationship after an incident.
SIMmersion's PeopleSimTM engine is uniquely suited to meet the needs of this population. By creating realistic simulated characters and varied, lifelike conversations, the course allows users to build skills and confidence in a safe virtual setting before speaking to real students. The game-like format of the course, which includes achievements and many channels of feedback, is designed to enhance motivation for the young adult users that are its target demographic. As a finalist in the International Serious Games Showcase and Challenge, SIMmersion has experience combining the engagement factor of video games with the educational value of training content.
When complete, the simulations will allow peer-leaders to practice applying evidence-based approaches for conversations about alcohol that occur before, during, and after an incident, providing a comprehensive and engaging training package. As part of the award, a research study will investigate the effectiveness of the completed product at building skills and confidence in RAs.
"High risk drinking and its devastating consequences to college students and affected family members remains a major epidemic among the 10,000 US colleges and universities," says Dr. Michael Fleming of Northwestern University. By supplying colleges with this new online training system to "increase the skills of residential assistants… who work on the front line to reduce high risk drinking and harm," SIMmersion and its partners can help create a safer future for students nationwide.
About SIMmersion
SIMmersion's mission is to train communication skills faster and more effectively by combining the world's most realistic simulated experiences with highly interactive training content and extensive user feedback. For more information, contact SIMmersion online or call 443-283-2555.