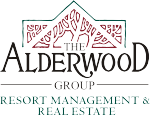 Big Bear Lake, California (PRWEB) July 16, 2015
As Southern California's largest recreational lake, Big Bear Lake has plenty to do and see throughout the year. This summer is no exception, especially with the ever-popular Big Bear PaddleFest taking place July 18.
Alderwood Resort Group, a luxury vacation expert, says Snow Lake Lodge here is the place to stay while exploring the area. Just make sure to fit in time to either take part in or watch the 8th annual Big Bear PaddleFest, which takes place just east of the Pine Knot Marina. The event is free to the public who want to view the races; however there are entry fees to participate.
Just as in years past, Big Bear PaddleFest will feature paddle sport clinics, a vendor expo and racing in all paddle sports categories. Participants can sign up for everything from beginner to expert levels in kayaking, canoeing and standup paddleboarding.
Alderwood Resort Group says registration begins at 6 a.m. During this time, there will be a mandatory quagga mussel inspection of the water crafts. The races themselves are scheduled to start at 7 a.m. with the 20K, around-the-lake racing. A stand-up paddling yoga class is scheduled for 7:30 a.m. followed by 5K races at 8:30 a.m. There is also a stand-up paddling yoga class scheduled for 9 a.m. before the 10K races. The latter races are scheduled to begin at 9:30 a.m. The Kids Bear Challenge is scheduled to begin at 11 a.m. followed by a Kids Fun Race for ages 5 to 12. Stand-up paddleboarding sprints are scheduled for 11:30 a.m., and the stand-up paddleboarding relay races are scheduled for noon.
For visitors who are new to stand-up paddleboarding, or who just want to improve their style, Alderwood Resort Group recommends attending the clinics, which are available at 11 a.m. and 1 p.m. For more information on Big Bear PaddleFest or to register, visit http://www.bigbearpaddlefest.com.
When the races conclude, the event organizers will host an awards ceremony and beach party from 1 to 3 p.m. with food, music and games. Alderwood Resort Group invites guests to then head on back to Snow Lake Lodge to relax and watch the sun set over Big Bear Lake.
When travelers want to be able to have unforgettable vacations, they need someone on their side to help them choose the best travel options for their needs. Through Alderwood Resort Group these individuals have access to endless options for travel, from resort vacations in destinations all over the world, to cruises and exclusive tours. These options make it easy for anyone to have the vacation experience of their dreams. To learn more visit http://corp.alderwoodgroup.com/.
###
800-964-4233
info(at)alderwoodgroup(dot)com
Press release distributed by JW Maxx Solutions, a leader in content management solutions and part of a family of companies that includes Enterate Ahora.