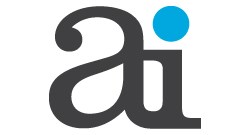 We are proud to call Philip and David our first vice presidents.
New York, NY (PRWEB) December 17, 2013
Alexander Interactive (Ai), the New York-based ecommerce agency, is pleased to announce the promotions of Philip Cotty and David Ow from directors to VP, Technology and VP, Project Management, respectively.
"David and Philip are integral parts of our leadership team," said Alex Schmelkin, founder and CEO of Ai. "They own Ai's technology and project management disciplines, and lead and mentor teams that deliver the highest quality solutions for our clients. We are proud to call Philip and David our first vice presidents."
As VP of Technology, Philip works with clients to establish practical technical strategies and solutions they can grow with for years. He leads the Software Architecture, UI and Back-end Engineering, Business Analysis and Quality Assurance groups in the execution of ecommerce and transactional digital products for clients such as Lowe's, MetLife, Saks Fifth Avenue, Estee Lauder, Tourneau, and Louis Vuitton. Philip joined Ai in 2011 as the Director of Technology.
As VP of Project Management, David leads the Project Management group; ensures efficient, agency-wide operations;and owns the project life cycle for delivering the highest quality solutions to Ai's clients. This ownership extends to evolving Ai's approach with a consistent focus on the customer or user experience, award-winning design, and best-in-class engineering – thereby maximizing value to clients. He also assists in recruiting talent for the agency. David joined Ai in 2009 as the Director of Project Management.
Ai provides unique digital commerce experiences for innovative brands. The company is dedicated to the principle of Transactional Intelligence, which focuses on behavior, action and measurable success. Ai builds award-winning sites for clients including Lowe's, Saks Fifth Avenue, Schwin, Citi, Time Inc., Pepperidge Farm, and The Topps Company, Inc.