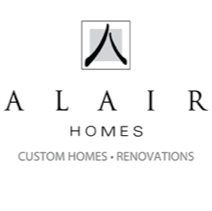 NANAIMO, BC (PRWEB) January 18, 2016
After expanding from a single unit to more than 35 across Canada in less than three years, Alair, North America's most transparent home building and renovation franchise, is now poised to magnify its rapidly-expanding footprint as it brings new top-notch residential and commercial construction services to the U.S. The proof is in the numbers: in 2015 the brand was proud to welcome 35 new partners, including six in the U.S. and 29 throughout Canada. These figures more than doubled the brand's growth when compared with the same period in 2014.
Since 2006, Alair has distinguished itself as the market leader in custom home building and renovations in Canada. After developing a strong track record of success in its native country, the company set its sights in 2015 on a large-scale expansion, announcing a wealth of franchising opportunities in the U.S. With the help of its initial U.S. Regional Partner David Letourneau, Alair made its first foray into the U.S. market by way of Scottsdale, Arizona. By 2015, one unit eventually grew into five, and as Letourneau's franchises continued to thrive, so too did Alair's aspirations to expand across the country.
"2015 marked a major shift for Alair, as we began firmly planting roots in the U.S," said Blair McDaniel, founder and chief executive officer of Alair. "We saw rapid success in Arizona and it reaffirmed that we're on the right path. Because of the solid foundation we've built and our commitment to client transparency and top-of-the-line service, our momentum continues increasing as our trajectory across North America grows."
With the National Association of Realtors estimating home sales in the U.S. to increase this year by nine percent and housing starts expected to grow 14 percent in 2016, Alair Homes is aggressively building on the country's rebounding housing market. In 2015, the company added locations in Ohio, Indiana and Washington to its growing roster. That growth helped the brand nearly double its total size during 2015 to 72 total partner contractors across North America. Alair's search for strong new regional partners with extensive backgrounds in contracting will continue in 2016, and is now focused on growing U.S. metropolitan areas like Atlanta, Charlotte, Dallas, Houston, Nashville, Orlando, Tampa, and Upstate New York.
In Canada, the company remains significantly ahead of schedule. In 2015, Alair doubled its locations in Ontario from 10 to 20 units, helping to put the brand one step closer to fulfilling its goal to top 100 locations by the end of 2016.
"Looking ahead into the New Year, we've set high expectations for ourselves. We plan to set another new record for openings by the end of the year. Our continued success in Canada and quick initial growth in the U.S. proves that our concept resonates with our clients, and we're looking forward to an exciting future as we continue to expand our footprint," McDaniel said.
Alair has completed nearly 1,500 residential and commercial construction projects since its founding, each built on the cornerstone of its proprietary client relationship model, known as Client Control™. Traditionally, contractors have resorted to one of two ways to conduct business: operating under a fixed price, or charging cost-plus, a pricing model with variable costs added to a flat fee. Client Control™ builds a transparent partnership between homebuilder and client, allowing homeowners to maximize involvement in the home building and renovation process, from breaking ground to turning the key.
"Client Control has helped Alair to set a new standard for quality and transparency in construction," McDaniel said. "Our unique business structure, genuine candidness when it comes to client relationships and unparalleled focus on client satisfaction has helped Alair stand out in the fragmented home building industry. We're eager to help shift the traditional landscape of homebuilding and remodeling even further in 2016 as we expand across North America."
ABOUT ALAIR
Founded in 2006, Alair has built a construction management network of outstanding and experienced business owners to complete nearly 1,500 premier custom home and commercial renovation contractor projects. With the unique Client Control™ approach, Alair shares every aspect of projects with customers, keeping them informed throughout the entire building process. As the only builder in North America that performs all custom home projects exclusively using the Client Control™ method, creating value and quality in everything that they do is the cornerstone of the Alair culture and philosophy. Currently serving prominent communities in Canada, Alair is rapidly expanding throughout the U.S. Armed with the experience of longtime construction and building professionals, Alair is a one-stop shop for home renovation and remodeling. For more information or to learn more about franchise opportunities please visit http://www.alairhomes.com/.
###