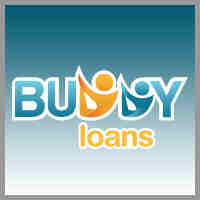 On the sales side, at any time there can be hundreds of active sellers, and can reach as high as almost 1000 different sellers. This can vary according to products being sold, and day and time
London, UK (PRWEB) October 29, 2014
Buddy Loans, a professional guarantor loan company based in the UK, has just posted an interactive and informative infographic that offers readers a look at Alibaba in real time.
To clarify, the newly-posted Alibaba infographic is not about the title character from the old tale "Ali Baba and the Forty Thieves," but is instead about the Chinese e-Commerce company that was founded by Jack Ma in 1999. As an article on Reuters noted, Alibaba recently had the worlds biggest IPO, or initial public offering, of stock shares in history that raised an impressive $25 billion.
As a spokesperson for Buddy Loans explained, Alibaba provides business-to-consumer and consumer-to-consumer sales through web portals. For example, Taobao, a consumer-to-consumer shopping website in China is part of the Alibaba group, as is Tmall.com, eTao and others.
As the infographic notes, in just one second, there are 63 active users on the Alibaba website, or over 2,000 users in 30 seconds. In just one minute, over 500 people are making purchases through the website.
"On the sales side, at any time there can be hundreds of active sellers, and can reach as high as almost 1000 different sellers. This can vary according to products being sold, and day and time," the infographic points out.
In terms of orders placed on Alibaba, the infographic also shows some pretty amazing numbers. For example, in just one quick second, over 460 orders are placed through the site, and after 39 seconds, over 15,000 orders have been placed.
In terms of the dollars earned through gross merchandise volume, the infographic reports that Alibaba can bring in as much as $9,360 per second.
"In five (5) minutes, the amount of money made in gross merchandise volume was $2,806,414, that's almost three (3) million dollars," the infographic noted.
"It's easy to see why the initial public offering of shares was as popular as it was. The company is a money machine."
Anybody who would like to learn more about Alibaba is welcome to visit the Buddy Loans website at anytime; there, they can read the interesting infographic in its entirety, as well as information about the Buddy Loans company and their top-notch services.
About Buddy Loans:
Buddy Loans is a professional guarantor loan company who are licensed by the Financial Conduct Authority. The company provides loans of between 500 - 7,500 Pounds over a period of 12 - 60 months. Their typical APR is 49.9 percent, making it much cheaper than payday loans. For more information, please visit https://www.buddyloans.com/