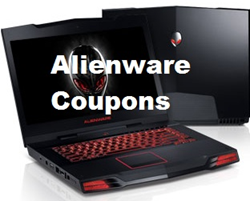 Alert gamers should pre-order Alienware's new Alpha hybrid gaming console to ensure delivery by the Holidays.
(PRWEB) September 06, 2014
Just recently, new Alienware gaming coupons were listed on Bizwaremagic.com, a 12-year-old site which runs an online Laptop Buyer's Guide for its visitors and subscribers. As a part of this Laptop Guide, the latest discount deals and coupons are regularly featured for the benefit of these subscribers who can save up to 25% off select Alienware gaming systems.
Featured discounts cover all of the premium products such as Alienware 14, 17 and 18 gaming laptops. Plus, savvy shoppers can also save 15% on the X51 desktop gaming system and up to 25% off the powerful Aurora gaming rig featuring the Nvidia GeForce GTX Titan Z graphics card with 12GB GDDR5 - one of the fastest GPUs Nvidia has ever made.
Potential customers can receive up to 10% off the Alienware 14 gaming notebook with the 4th generation Intel Core i5 4210M processor, 8GB of RAM, Nvidia GeForce GT 750M with 2GB GDDR5 memory and a 1TB 5400 RPM SATA 6Gb/s + 80GB mSATA SSD caching hard drive. Discounted price of $1,079.10 with total savings of $119.90.
Receive 10% off the Alienware 17 notebook with the i7 4710MQ processor, 8GB of DDR3L at 1600MHz, Nvidia GeForce GTX 880M with 8GB GDDR5 and 1TB 5400RPM SATA 6Gb/s hard drive - all for $2,204.10 with savings of $244.90. Or get 15% off the Alienware 18 laptop with Intel's i7 4910MQ processor, 16GB of RAM, dual Nvidia GeForce GTX 880M graphics with 16GB GDDR5 and a massive 2TB RAID 0 (2x1TB 5400RPM) + 80GB mSATA SSD caching hard drive. Discounted price of $3,610.80 with total savings of $637.20.
In addition, Bizwaremagic.com has recently compiled handy information on the new Alienware Alpha Steam gaming console which is drawing much attention from the gaming world. This Alpha gaming device will deliver Big-Picture Steam gaming and is a cross between a computer and game console. It has two modes: desktop and console modes. Gamers should Pre-Order this console if they want it in time for the Holidays. Alienware will begin shipping the Alpha console by Nov. 21st, 2014 but quantities are limited and interested buyers are advised to reserve their order as soon as possible.
The latest Alienware coupons, along with the Pre-Order link for the Alpha Steam console can be found here: http://www.bizwaremagic.com/alienware_coupons_discounts.htm or check out these top rated gaming laptops: http://www.bizwaremagic.com/best_gaming_notebooks.htm All products/companies mentioned above are registered trademarks of their respective owners and companies.