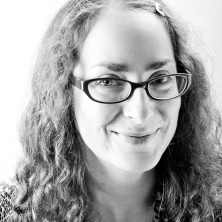 While she can plan romantic getaways to Florence or family vacations to Rome, Rubin encourages travelers look beyond popular destinations
Chicago, IL (PRWEB) August 13, 2015
As Travel + Leisure® unveils the 2015 A-List of Top Agents, Select Italy (http://selectitaly.com), the boutique travel company, is proud to announce that Beth Rubin, Manager of Custom Travel Planning & Sales, has been recognized for the prestigious award for the second year in a row.
The Travel + Leisure® A-List is one of the industry's major recognitions for destination experts, showcasing the best specialists in the business—the people who have firsthand knowledge of destinations on the rise, can get you into sold-out hotels, and provide the best insider travel tips.
Every year editors of the world's most influential travel magazine evaluate hundreds of travel consultants and pick their favorites. Rubin is one of the award winning advisors of the 2015 edition.
"While she can plan romantic getaways to Florence or family vacations to Rome, Rubin encourages travelers look beyond popular destinations. In Calabria, she has helped clients track their ancestors. From Milan, she's set up excursions to such cities as Mantua and Cremona. Even on classic trips, Rubin tempts clients with unusual day trips or excursions like visiting a saffron producer in Umbria as an addition to a winery-filled vacation in Tuscany and Piedmont," reports Travel + Leisure® Magazine.
Select Italy's advisors have been featured on the list since 2002, with this being the fourteenth consecutive year of recognition in the A-List. Beth Rubin, Manager of Custom Travel Planning & Sales, joined Select Italy in 2000 and has been awarded for the second year for her outstanding expertise in custom Italian travel planning.
In the September issue of Travel + Leisure®, Beth indicated the new Casa Fabbrini, Roma as the best hotel she has experienced this year. "The family that brought us the charming Casa Fabbrini in Tuscany has done it again, this time in the heart of the Eternal City," says Beth. "With only a handful of rooms and hands-on attention, this is a great retreat in the middle of frenetic Rome."
For more information about Select Italy custom trip planning service and to see the complete portfolio of travel services to Italy and Croatia, visit selectitaly.com
About Select Italy
Select Italy® is The Ultimate Source for Travel to Italy® and offers a wide array of superior Italian travel products and services, including customized itineraries, state-of-the-art tours and packages, wedding/honeymoon trips, unique culinary classes, a complete pre-departure ticketing service for museums and musical events, private guided services, yacht charters, transportation, hotel reservations, villa bookings and more. Through a vast network of suppliers and cultural contacts, anything and everything you need for optimum travel to Italy is possible with Select Italy. Based in Chicago with an office in New York and Shanghai and support staff in Italy, the company has expanded its offerings and travel services to the Balkans with the launch of Select Croatia®.