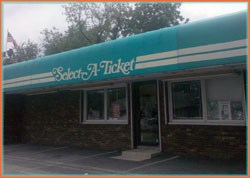 In addition to the All Star Game, the All Star Saturday Night festivities always draw quite a crowd.
Riverdale, New Jersey (PRWEB) January 30, 2014
Deep in the heart of the land of Mardi Gras and the French Quarter comes an event that happens only once per year. On the court of the hometown Pelicans, the 63rd NBA All-Star Game will take place February 16. New Jersey ticket broker SelectATicket.com is excited to announce tickets to every All Star Weekend event are now available.
This is a great chance for fans of all ages to see the greatest basketball players in the world. The top NBA stars are expected to suit up for their respective conferences in the annual classic. Always an exciting event displaying lots of offensive firepower, the game gives fans and players alike the opportunity to relax and marvel at the athletic ability of those participating.
One of the most well-known professional sporting events in the world, the NBA All Star Game is a ticket that can be hard to come by. Those fans wanting to attend the game should waste little time in purchasing tickets before they are sold-out, ensuring they will have a courtside seat to see their favorite player throw down a monster jam, dish a sweet assist or sink a long three from downtown.
With the game being played in New Orleans, fans will have an opportunity to not only enjoy the game but many of the historic city's attractions as well. Known the world over for its incredible array of cuisine and culture, New Orleans offers fans the chance to sample authentic Cajun cooking at some of the finest restaurants in the country, shop at the many unique stores and enjoy other activities not found anywhere else.
"In addition to the All Star Game, the All Star Saturday Night festivities always draw quite a crowd. With thrilling events including the 3-Point Shootout and the always popular Slam Dunk Contest, it sets the stage for the main event on Sunday," says Mark Gibbons of Select-A-Ticket.
About SelectATicket.com
Select-A-Ticket has been in business for over 35 years as an experienced, trusted and secure ticket broker.
Select-A-Ticket sells tickets to Broadway, Concerts, Sports, and Family Events and is a proud member of the National Association of Ticket Brokers (NATB).
For a complete list of available tickets, go to http://www.SelectATicket.com.