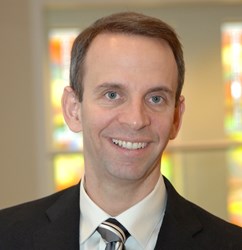 Patients are amazed at how restoring their smile restores their confidence.
Babylon, New York (PRWEB) January 20, 2014
Patients who have missing teeth and are considering tooth replacements should visit Dr. David Scharf. to find out about All-on-4 dental implants, which give patients the combined benefits of implants and dentures as seen on the CBS show The Doctors January 20, 2014.
All-on-4 dental implants are preferable to individual implants for many patients replacing all their upper or lower teeth. People who have already experienced some loss of jaw bone density benefit from the fact that All-on-4 only requires four implants, and the placement can be chosen to make the best use of the bone so that patients can avoid bone grafting.
Another advantage of All-on-4 is that it can let patients with missing teeth have beautiful, functional teeth the same day. For most patients Dr. Scharf can perform the majority of the procedure in one session. He gives patients either a local anesthetic or IV sedation, places the four implants, and attach a temporary set of teeth, which may be the denture that patients already use. The implants are given three or four months to integrate with the jaw bone, and then patients have a customized bridge attached to the implants so that is fixed in place.
Patients who want a lasting, low-maintenance tooth replacement should visit Dr. Scharf to learn about All-on-4 as seen of The Doctors. Patients can call the office of to schedule an appointment at call (631)983-3998.
About the Practice
Dr. David Scharf has been offering dental implants and periodontal care on Long Island since 1990. He attended Boston University for both College and Dental School in a combined 6 year program. After a general practice residency, he attended a periodontal specialty program at New York University College of Dentistry and became board certified in 1995. Dr. Scharf was the first periodontist on Long Island to offer the only FDA cleared laser procedure for gum disease and periodontal treatment and he is the only Long Island periodontist certified to teach the procedure. He has placed over 11,000 dental implants and has performed hundreds of all-on-4 cases. Dr Scharf recently published The Smart Patients Guide to Dental Implants available of Amazon. To learn more about Dr Scharf and his dental services visit his website at http://periodontistlongislandny.com and call (631)983-3998