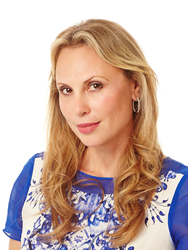 I do everything in my professional ability to make sure I satisfy every client to their standard, and find them a home that can last a lifetime.
Los Angeles, CA (PRWEB) December 21, 2015
Alla Furman offers over 20 years of experience representing clients in the sale, purchase, or lease of luxury properties in Beverly Hills, Bel-Air, and the Sunset Strip. Alla is passionate about great homes, great people and great designs and brings joy into the highly-competitive world of luxury real estate. Alla Furman is an associate manager and real estate agent at Hilton & Hyland, a Beverly Hills-based luxury real estate agency. Alla also has a profile and collaborates with a luxury estate rental agency & concierge firm called Million Dollar Rentals, to ensure the best service for all of her clientele. Alla's expertise is in high-end residential properties and leases, and in 2013, was featured on Curbed Los Angeles for being on the top 20 list of real estate agents in the city of Los Angeles. With over $75.5 million in sales volume and 20 years of experience, Furman understands the complexities and discretion required throughout a high-end real estate transaction and has a relentless desire to provide a smooth, organized and favorable outcome for her clients.
RealTrends Article on the story:
https://www.realtrends.com/rankings/real-trends-1000-individuals-by-volume15
Hilton & Hyland Profile
hiltonhyland.com/agents/10087-Alla-Furman
Million Dollar Rentals Profile