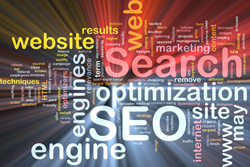 37 million Spanish speakers live within the U.S.
Pittsburgh, PA (PRWEB) May 30, 2014
The eCommerce Day Forum is a gathering of ecommerce professionals, experts and service providers who come together to help grow business online. B2B and B2C ecommerce practitioners shared strategies, pitfalls, and success stories. Ecommerce experts like Richardson spoke about fulfillment, compliance, adding languages to your website and more. Whether expanding your business online or just getting started, understanding the key components that make up the ecommerce ecosystem is critical to success. Translations + Ecommerce enables a company to build a global business and community.
Richardson was one of several eCommerce experts at the day-long forum held at the Erie Technology Incubator. Tips that Richardson shared helped companies learn how to determine what languages to add, how to reduce translation costs, how to best communicate, format and build a site that encourages international commerce.
Richardson discussed why it is essential to add languages. To grow sales means opening the door to that client who is searching online for specific products or services. Most likely, they are outside the U.S. Why? Over 95% of consumers are outside the U.S., 80% of new subscribers to YouTube are not English speakers and over 37 million Spanish speakers are right here in the U.S. it is no longer an option to add language but a business necessity.
All Clear Translations solutions include website translation, software translations, multilingual video production including voice-overs and closed–captioning, multilingual telephone interpreting and more. Please visit their website http://www.allcleartranslations.com for help to reach global markets.