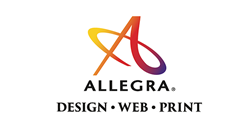 Advertising alone rarely gets enough response to justify its considerable costs.
ST. LOUIS, Mo. (PRWEB) December 11, 2014
Allegra Design • Web • Print integrated marketing systems presented the "Hot Trends in Marketing" workshop to marketers representing 24 industries in the St. Louis area. The two-hour program featured a slide show presenting information on how businesses and professionals can take advantage of today's rapidly changing marketing communications environment.
The fast-paced program covered nine "hot" marketing trends that Allegra's team of marketing specialists say can help drive more customers, more sales, more donors and more success.
Key points delivered during the website include:

Content is King. At the heart of current marketing strategies, content is central to businesses using websites and blogs to demonstrate their expertise. Powerful content helps sell services and products by providing information when it is needed, and delivering it the way consumers want it.
A company website is critical to growing a business. While 94 percent of consumers search online before they buy, 55 percent of small businesses still operate without a website.
Direct mail is not dead. Seventy-five percent of consumers recently surveyed say they receive a lot of emails that they don't open, while 60 percent report that they enjoy checking their postal mailbox.
Social networking is growing, but a social campaign must be strategic. The communication must fulfill a purpose, prompt interest, and provide users with a reason to share. In a format that everyone skims, images are worth a thousand words.
Mobile marketing is on the rise. Sixty-nine percent of mobile users expect a business to be within five miles of their location, and 93 percent who use mobile search fulfill most purchases in physical stores.
Cross-channel communication offers the best returns, where linking direct mail with email and a website landing page results in a 35 percent increase in response rates over direct mail alone, according to InfoTrends.com.
According to Allegra strategist and Vice President Bill Elder, today's business owners and professionals understand that, in terms of marketing, the world has changed dramatically. Tried and tested activities for getting clients' attention just don't work like they once did.
"Advertising alone rarely gets enough response to justify its considerable costs, telemarketing efforts are often stonewalled and the specialist press that businesses once relied on for coverage has shrunk or even disappeared," Elder says. "That company website that was such an investment of time and effort to create five years ago doesn't generate the leads it should be generating, and it is hard to update.
"Even trusted networks no longer deliver enough opportunities to be worthwhile anymore," he says.
The goal for businesses is to get their expertise known among prospects and clients who would value that knowledge, and content marketing is the starting point for all successful campaigns.
Content marketing is an ongoing process, according to Elder. It is the art of communicating with customers and prospects without overtly selling. No more need to pitch products or services, since content marketing delivers the information your customers need to make informed choices.
By consistently creating and curating valuable content with the intention of influencing consumer behavior, successful content marketing is a highly effective tool best integrated into an overall marketing strategy.
To learn more, and to find out about future workshops, visit the Allegra website, email info(at)allegrastlouiswest(dot)com or call (314) 429-4848.
About Allegra Design • Web • Print
Allegra is an independently owned and operated member of the Allegra Network, one of the world's largest business-to-business (B2B) franchises. The St. Louis office is owned and led by Jim Elder, President and Bill Elder, Vice President. Jim Elder is a former professor of marketing and senior marketing executive in the pharmaceutical industry.
Allegra has been helping small and medium-size businesses and non-profits reach the right audiences through specialized tools that take advantage of the new channels, technology and products available to marketers. Allegra offers award-winning design services, engaging writing services, web development, marketing expertise and custom printing services.
The creative experts at Allegra partner with clients to customize strategies to help grow companies and organizations. A one-stop local resource for all marketing and communications needs, Allegra is backed by the accumulated experience of more than 500 sister companies generating more than $300 million in sales and a portfolio showcasing thousands of marketing successes in a wide variety of industries.
###