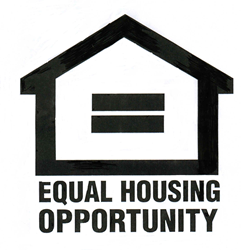 All the key ingredients for a strong market are there, but the fall season is simply easing the strength
Dallas, TX (PRWEB) October 21, 2014
Just because now is the time of the year that the market traditionally slows down doesn't mean that it's going to in Allen. Prudential Texas Properties reports the Allen real estate market continues to post positive figures, showing that home buyers are interested in getting their hands on a piece of the housing market here.
Prudential Texas Properties cites data from California-based real estate analytics company Altos Research, which found that the median single-family home value in Allen increased in the week ending October 3 for both the weighted 90-day average and seven-day average. The 90-day average was marked at $449,502. The median home value has been moving upward slowly since the beginning of August and is now around the same level it was at during the start of the busy buying season in March.
Home buyers in Allen are eagerly trying to get in on the hot market here, and Altos' Market Action Index only further proves that notion. The Market Action Index measures from a neutral point of 30 whether conditions are trending high into seller's territory or low into buyer's territory. While the index fell considerably going into the first and second week of September, it has since regained some traction with two weeks of increases. As of October 3, the index was pinpointed at 41.27, still very much in favor of home sellers.
However, it is important to note that the average property in Allen is staying on the market longer than it was during the summer. Altos reported the average days on market in Allen to be at 77 days for the weighted 90-day average and about 95 days for the seven-day average.
"Just because the housing market in Allen is slowing down slightly doesn't mean that it isn't healthy as buyers are vying to live in this community," says DD Flynn VP of Marketing at Prudential Texas Properties. "Demand remains high and home buyers are having to jump on their desired homes swiftly. All the key ingredients for a strong market are there, but the fall season is simply easing the strength."
Click here for a 60-second Allen home market update.
The amount of available inventory in Allen fell slightly in the week ending October 3 to about 320 homes for sale. This comes after months of an increasing supply in Allen that started in March when there were only about 230 available homes. Throughout the summer months and into the start of fall home buyers had more homes to choose from in Allen. This dip in inventory can be blamed by the high demand as well as the fall season as more home sellers may be waiting until after the holiday season that is just around the corner.
©2014 BRER Affiliates LLC. An independently owned and operated broker member of BRER Affiliates, LLC. Prudential, the Prudential logo and the Rock symbol are registered service marks of Prudential Financial, Inc. and its related entities, registered in many jurisdictions worldwide. Used under license with no other affiliation with Prudential. Prudential Texas Properties is an independently owned and operated member of BRER Affiliates LLC. Equal Housing Opportunity.