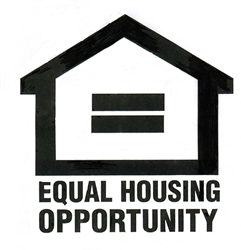 Allen specifically has so much to offer home buyers and they aren't being shy about wanting to get into this amazing community
Dallas, Texas (PRWEB) November 19, 2014
Despite being in the midst of the slowest season of the year for the real estate industry, Allen, Texas, is experiencing healthy conditions. Prudential Texas Properties reports Allen is witnessing a cooling off from the height of the summer but is nonetheless a strong and healthy housing market.
According to Altos Research, a California-based real estate analytics company, the median single-family home value in Allen has been on the rise since the start of September. As of November 7, the seven-day average was marked above $490,000 while the weighted 90-day average sat at $466,052.
Demand for homes in Allen has come down in accordance with the season's typical trends, but conditions are still strong and show there is definite competition for homes. Altos uses a unique figure called the Market Action Index to determine whether trends are in favor of home buyers or sellers based on a scale that uses 30 as the neutral value.
The Market Action Index was marked at a solid 40.61, showing a lean toward sellers but not out of reach for buyers. This indicates a strong housing market here where buyers are competing over the available properties, which was around 347 in the first week of November.
This isn't surprising news given the fact the Dallas-Fort Worth region experienced skyrocketing home sales for October. According to data reported by The Dallas Morning News November 10 and released by the Real Estate Center at Texas A&M University and the North Texas Real Information Services, home sales increased 13 percent year-over-year, which is the largest annual sales gain in over a year.
"Dallas-Fort Worth and the surrounding suburbs, including Allen, continue to outpace the rest of the nation and post record figures," says DD Flynn VP of Marketing at Prudential Texas Properties. "Allen specifically has so much to offer home buyers and they aren't being shy about wanting to get into this amazing community."
Given the time of the year, home buyers and sellers shouldn't be nervous about the increasing life of a home on the market here. Altos reported the average home spends about 86 days on the market, which is still a strong showing.
Click here for a 60-second Allen home market update.
©2014 BRER Affiliates LLC. An independently owned and operated broker member of BRER Affiliates, LLC. Prudential, the Prudential logo and the Rock symbol are registered service marks of Prudential Financial, Inc. and its related entities, registered in many jurisdictions worldwide. Used under license with no other affiliation with Prudential. Prudential Texas Properties is an independently owned and operated member of BRER Affiliates LLC. Equal Housing Opportunity.