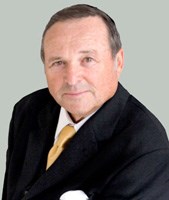 ...as we hit the ground, someone shouted: 'I'm calling Allen Rothenberg!' Everyone applauded.
(PRWEB) January 29, 2014
In the greater Philadelphia area, the name Allen Rothenberg, Esq. is synonymous with personal injury law. Never was this more apparent than in a recent interview of playwright Quiara Alegria Hudes. Hudes' highly acclaimed play entitled, Water by the Spoonful, will be featured by The Arden Theatre Company, beginning January 16th.The internationally recognized playwright grew up in Philadelphia, and in an interview about her childhood, she shared the following vignette:
"One time I was riding the 34 trolley to school and our trolley rear-ended another 34 trolley right in front of us. All of the people in my trolley flew out of their seats – even though it wasn't a hard collision, we were only going about five miles an hour but trolleys are big strong heavy pieces of metal. Anyway, as we hit the ground, someone shouted: 'I'm calling Allen Rothenberg!' Everyone applauded. No one was injured though."
This charming childhood memory truly reflects the relationship between the people of Philadelphia and Allen Rothenberg. Since 1969, Mr. Rothenberg has dedicated himself to aiding Philadelphia's personal injury victims. As Ms. Hudes' vignette demonstrates, already decades ago, Allen Rothenberg had proven himself to be a passionate advocate on behalf of Philadelphians in need. To this day, his diligence and unparalleled expertise in personal injury litigation continues to help people seeking compensation for the injuries they have suffered.
Other tributes have also been offered. In fact- this past May, Mr. Rothenberg was recognized by the US federal government for the work he has done to promote justice in American society. In a congressional tribute held on Capitol Hill, Allen Rothenberg was honored for his efforts and accomplishments in advancing greater religious equality in America. Serving as president of the National Jewish Commission on Law and Public Affairs (COLPA) for over 25 years, Allen Rothenberg helped spearhead the fight to eliminate religious discrimination in the workplace. His work was instrumental in passing new legislation that defended the rights of all employees to observe the dictates of their faith, by obligating employers to make "reasonable accommodations" for their religious employees. Senator Bob Casey (PA) was on hand to mark the occasion, and spoke warmly of Mr. Rothenberg's passion for religious freedom.
Allen Rothenberg has acted as co-counsel in achieving a record multi-billion dollar Federal Court Verdict. He has also been appointed a special state Attorney General and together with co-counsel achieved a multi- million dollar settlement in pharmaceutical litigation. Mr. Rothenberg has been involved and continues to be involved in numerous high-profile cases before state, federal, and appellate courts, including the Supreme Court of the United States. He has made guest appearances on national and local television and radio shows, including Fox TV, ABC TV, CBS TV, NBC TV, and has served as a commentator on Court TV. A number of prestigious local Pennsylvania universities, including Temple University Law School, The University of Pennsylvania, and Villanova Law School, have invited him to appear as a guest lecturer. The dedicated attorneys and staff at The Rothenberg Law Firm LLP applaud Allen Rothenberg for his tireless service, and wish him many more decades of success.