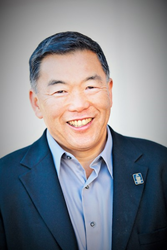 Folks, it has been my sincere pleasure and honor in assisting you, in realizing your real estate dreams and helping with that leap of faith into the next stage in your lives. I wish you all the best.
(PRWEB) October 07, 2015
"When you get bored with your work and you have the opportunity to change your life—I recommend you try an encore profession… I learn something new every day now, and how many people can say that? I truly love this profession." This is the exact attitude that granted Uyeno the Five Star Professional Real Estate Agent award.
Allen says he considers this Five Star Award to be, "one of my crowning achievements in real estate… It must be earned the old fashioned way, with hard work and diligence."
Hard work and diligence seem to be second nature for Allen who was a member of the Honda Council of Sales Leadership, year after year, where customer care was his #1 priority. This is American Honda's highest award based on overall sales excellence and customer satisfaction surveys.
Here is a direct message from Allen to his clients: "Folks, it has been my sincere pleasure and honor in assisting you, in realizing your real estate dreams and helping with that leap of faith into the next stage in your lives. I wish you all the best."