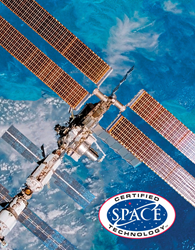 Beyond by Aerus combines natural, world–class technologies with innovative and revolutionary processes to create extraordinary healthy living environments.
Dallas, TX (PRWEB) April 17, 2014
While most people eagerly anticipate the arrival of spring after a long winter of harsh cold and record-breaking snowfalls, millions of allergy and asthma sufferers view spring as a more challenging season. The influx of pollen and other seasonal irritants means runny noses, itchy eyes, congestion, and sneezing which can often lead to missed work and school days. Beyond by Aerus, a company focused on creating healthy indoor living environments, has an exceptional solution for those with breathing sensitivities due to allergens and air contaminants. Beyond by Aerus offers a unique patent-pending, multi-step air and surface treatment process which significantly reduces contaminants creating an allergy-friendly environment.
Many within the scientific community - including the EPA - have noted that indoor air can often be much more polluted than outdoor air. Indoor Air Quality (IAQ) is a term which refers to the indoor air quality of buildings, especially as it relates to the well-being of the building occupants. Poor IAQ can be a major factor for absenteeism in schools and missed work for adults. With record snowfall this past winter in large parts of the country, and a typical rainy spring, pollen and mold could be at record levels. As people enter buildings, they track outside airborne contaminants on their shoes and clothing which can get trapped in carpet and other soft surface areas, such as furniture.
Each Beyond by Aerus allergy-friendly environment contains ActivePure technology, which proactively targets contaminants, allergens, and irritants in the air and surfaces. ActivePure is an advanced variation of technology originally developed for use on the International Space Station and is recognized as category-exclusive Certified Space Technology by the Space Foundation. This same technology has also been university laboratory tested for treating mold, fungi, and other problematic contaminants on surfaces.
The core product of the Beyond by Aerus process is the Beyond Guardian Air, which provides better-than-HEPA filtration by capturing 99.97% of particles as small as 0.1 microns. ActivePure technology utilized in the Beyond Guardian Air continually works to purify the environment outside the machine, whether it is a hotel room, home, office or athletic facility. This technology uses the air that circulates through the unit to carry 'scrubber' ions and oxidizers into the living environment, constantly destroying pollutants and contaminants in the air and on surfaces.
About Beyond by Aerus
Since beginning as Electrolux in the USA in 1924, and now as Aerus, this industry leader is focused on creating healthy living environments and providing unparalleled lifetime service. Their legacy is renowned for innovative, life-changing products, friendly, unparalleled customer service and products that customers can trust and depend on.
Aerus has an unmatched history of excellence over the last 90 years and their products are recognized by the Smithsonian. They have served over 50 million satisfied customers and most importantly, over 99.8% of customers that say they would recommend them to family and friends. Aerus is committed to exemplary service and remarkable technological advancement.
Aerus and its Beyond Technologies endeavor to promise customers natural healthy environmental solutions that exceed their imagination.
Franchise opportunities are available. To learn more about Beyond by Aerus allergy-friendly rooms and technologies, visit http://www.beyondbyaerus.com.