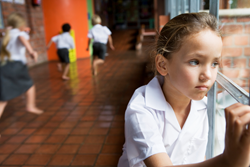 Anything we can do to make these children's lives easier is worthwhile.
Lawrenceville, NJ (PRWEB) May 26, 2015
Local New Jersey firm Noto Insurance Advisors has allied with nonprofit One Simple Wish to promote a new charity drive that supports a family of orphans from the local community.
After spending several years in the foster care system, 12-year-old Allie and her six brothers and sisters were adopted by her aunt. Last year, however, Allie's aunt tested positive for drugs, which led to the removal of Allie and her family from her aunt's home. Since then, all seven children have been placed in different resource homes, and the likelihood of reuniting Allie with her family has been increasingly unlikely.
One Simple Wish and Noto Insurance Advisors have started a charity campaign to provide these children with basic necessities, such as new clothes, as well as to provide them with a handful of comforts to make life more bearable. A new basketball for the playground, a handful of movie tickets for a nearby theater, and a gift card for a local eatery are among the simple wishes Allie and her family have made.
"Reuniting Allie with her family is the ultimate goal of the campaign," explains John Noto, the owner of Noto Insurance Advisors. "In the meantime, anything we can do to make these children's lives easier is worthwhile, and we're calling on the local community to pitch in and help us do exactly that."
Noto Insurance Advisors have been working closely with One Simple Wish for several months now, and after the success of their first campaign titled, Nursing A Brighter Future For Teen Mom, which provided a young single mother with a laptop so she could continue on her path towards education, team Noto set their eyes on helping more foster children in need of support.
Employing a host of internal resources, and utilizing a large network of clients and business partners, Noto Insurance Group is contacting friends, family and neighbors directly in an effort to gather donations for Allie and her brothers and sisters. In addition to assisting Allie and her family, Noto Insurance Advisors has committed to devoting resources to a new cause every 30-60 days. "Helping those in need in our local community is the duty of all local business owners," says Noto.
Those who wish to assist Noto Insurance Advisors in their mission to assist Allie and her family are encouraged to visit the Noto Insurance charity page and donate directly. For more information on the community causes championed by Noto Insurance, visit the Community Causes page http://www.notoinsuranceadvisors.com/Help-Us-Grant-Little-Allies-Wish_17_community_cause
About Noto Insurance
The team at Noto Insurance Advisors is committed to offering the best insurance and financial services in the industry. In addition to providing clients with top-notch protection, coverage, and advice, Noto Insurance Advisors actively assists the local community by investing time and resources into charity campaigns directed at improving the quality of life of residents throughout New Jersey. A helpful Noto Insurance Advisors representative can reached at 609-895-8450 in Lawrenceville or 609-737-7990 in Pennington.