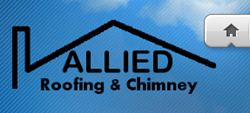 Allied Chimney announces a $29.99 Chimney Cleaning Special.
Long Island, NY (PRWEB) September 15, 2013
Allied Roofing & Chimney, a roofing and chimney service company serving the Long Island and New York City communities, is offering a $29.95 chimney cleaning special for the fall of 2013.
As the summer draws to an end and temperatures are beginning to drop, homeowners throughout the Northeast are beginning to winterize their homes, which is one of the most basic and important steps that homeowners can take to ensure that their homes are safe, healthy & warmth for their families. This can be prevented by having a home's chimney cleaned annually.
Taking into consideration the weather of 2012, ensuring that your house is fully prepared for the coming cold winter months is imperative. As the annual Farmer's Almanac has recently predicting a bitterly cold winter, ensuring that all aspects of your home heating system are in optimum performance condition. The last thing that a homeowner wants to have happen is for their heating system to develop serious issues or fail outright. An inspection and cleaning of the chimney should be performed annually and this $29.95 offer from Allied Roofing & Chimney is a value that cannot and should not be passed up.
The team at Allied Roofing & Chimney are experts in the process of cleaning chimneys. Upon arrival they will perform a full chimney inspection to ensure functionality and safety, thoroughly inspect the chimney cap, chimney crown, flashing, brickwork, and for loose roof shingles. Furnaces and stoves will also have an inspection of the smoke chamber, damper, firebox, lintel, hearth, and the ash dump door. The Allied Roofing & Chimney team is dedicated to providing their clients with the very best service so that the homeowner can rest easy knowing that their family will enjoy a warm, safe and healthy winter.
Allied Roofing & Chimney is committed to providing the highest quality roofing and chimney services to the Long Island and New York City regions. The owner of Allied is always on every job making sure that it runs smooth; ensuring that every customer feels at ease by educating them of any problems they may have with their chimney. Possessing several years of experience, the team at Allied Roofing & Chimney and has seen it all so when it comes to chimney sweeps, chimney liners and cleaning there is no better name in the industry other than Allied. Allied Roofing & Chimney has locations in Freeport and Brooklyn and can be reached at 1-800-641-9080 or via their website at http://alliedchimneyny.com.