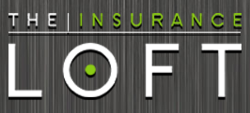 Our $250,000, 20-and 30-year term Allied/Nationwide life insurance rates are extremely competitive right now
(PRWEB) December 10, 2013
Bundled internet/TV/phone service has converted how people buy their communications services for the past decade. Now consumers can access the same kind of bundled discounts for their insurance needs. In addition to the discounts given when bundling your home and auto policies, Allied Insurance is now offering further discounts when you add a life insurance policy to bundle.
These discounts are now effective December 1, 2013 just in time for the launch of the company's new http://www.MyAlliedInsuranceQuote.com website.
"Our $250,000, 20-and 30-year term Allied/Nationwide life insurance rates are extremely competitive right now," says Managing Partner Brian Cook. While not widely known, life insurance providers are precluded from offering "special" discounted pricing or inducing clients to purchase life insurance by simply decreasing a quoted amount. In reality, life insurance rates are determined by insurance carriers, like Allied/Nationwide, and are based on the carrier's historical and overall market performance. So when a carrier sets aggressive life insurance rates based on that information, it is an opportunity for the customer to take advantage. Allied has actually taken this one step further by offering discounts on auto and home insurance policies when adding a life policy to the insurance bundle. These discounts ultimately make insurance rates more competitive and open up affordable and quality insurance packages to a broader mix of customers such as emerging or younger households when the need for quality insurance coverage is the greatest.
The new rates are designed to be more competitive for a variety of customers including:

Customers that have been insured with a prior carrier for two years or more
Infrequent insurance shoppers
Multi-policy condo owners or renters
Multi-policy homeowners
Customers that fit the trend toward becoming multi-car and homeowners in the future.
In addition to the bundled discounts, Allied is offering optional automobile coverage including:
Vanishing Deductible® --Coverage that rewards save driving with a $100 deductible credit annually toward comprehensive and collision deductibles up to a maximum of $500
Accident Forgiveness – After purchase the next accident on the policy is forgiven
Roadside Assistance – Dispatched assistance for roadside events provides limited "Sign and Drive" services for towing, extraction and winching, fuel delivery, lockout, jump starts and flat tires.
"We understand that a savvy buyer today is comparing insurance prices on the internet," says Brian Cook. "That's why we've been so proactive about our web presence re-launching our site http://www.MyAlliedInsuranceQuote.com in 2013. Insurance buyers are becoming more informed about the downside of poor insurance coverage and realizing that cheap insurance does not necessarily mean good insurance. That is why our firm is intent upon delivering value pricing, quality coverage, and exceptional service."
Scott Ligouri, Managing Partner said, "In the early 2000's, major carriers made an online push for services that were quick and easily done. Yet, these major carriers overlooked the value of an individual agent providing dependable advice and looking out for the customer's best interest, not the company's. http://www.MyAlliedInsuranceQuote.com, powered by The Insurance Loft, offers online services that few privately-owned insurance agencies can match, putting the organization in the same league as nationally-ranked insurance agencies. We offer personal coverage (home, auto, etc…), life insurance, commercial lines and bonds. The savings we can bring to our customers through Allied's bundling opportunities is just one way we are looking out for our customers."
The types of personal coverage offered by http://www.MyAlliedInsuranceQuote.com, powered by The Insurance Loft, ranges from home/auto/life policies to recreational sports equipment, pet insurance and everything in between. The MyAlliedInsuranceQuote.com website allows customers to get immediate online insurance quotes as an added convenience.
Click http://www.MyAlliedInsuranceQuote.com or call the toll free hotline at 1-888-688-1446 for a quote or questions about these opportunities. Scott Ligouri can be reached at scott(at)esquireinsure(dot)com and Brian Cook can be reached at brian(at)insuranceloft(dot)com.