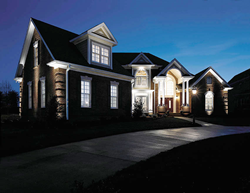 "Many homeowners today are simply uninspired by their old style recessed lighting, dark entryways, and poorly lit rooms."
COSTA MESA, Calif. (PRWEB) December 13, 2018
After a long epidemic of boring, recessed interior lighting in Southern California and elsewhere, homeowners deserve to love the "look and feel" of their homes. That's why brothers Robert and David Hertzberg, CEO and President of Allied Lighting -- a leading lighting and design destination in Orange County and the Los Angeles area for more than 60 years – recently announced a new lighting design consultation service called "The Lighting Coaches™."
"People can hire life coaches, career coaches and relationship coaches – why not a Lighting Coach for tired, dated lighting?" said Robert Hertzberg, who also has over 40 years of experience as a general contractor. "Many homeowners today are simply uninspired by their old style recessed lighting, dark entryways, and poorly lit rooms. As Lighting Coaches™, we help people discover how beautifully designed interior lighting can transform the home environment, create new effects, and spark magical moments with friends and family."
According to the Hertzberg brothers, the Lighting Coaches™ Consultation Service at Allied Lighting was launched on the belief that a beautiful lighting design should not only reflect the unique architectural features, furnishings, artwork and flow of a home – but also maximize the way a home is enjoyed by the entire family.
"Whether it's a new home build or remodeling project, our job as Lighting Coaches™ is to take the time to fully understand how a family plans to utilize their home and entertain. Next, we create a lighting design that truly fits their lifestyle," he said. "From cozy and intimate… to the perfect lighting for a lively dinner party – you can create the ambiance you want for any occasion with the flip of a switch. We can even raise your ceiling's height, highlight striking architectural features and focal points, and create a relaxing oasis after a long day at work all through lighting alone!"
Being passionate about lighting comes easily to the Hertzberg brothers after decades in the business, but communicating how lighting dramatically enlivens any home isn't always easy to communicate. That's why Allied Lighting built a unique 1,500 square-foot "mock" home called the Lighting Experience Center at its Costa Mesa, California, Showroom. They say it's a place where homeowners and trade professionals can witness the magic of lighting for themselves. "Once people tour our Lighting Experience Center, which includes three rooms, and a garden path leading to a beautifully lighted home exterior, they'll never look at lighting in the same way again," Robert added.
The brothers added that the best, most cost-effective time to hire a Lighting Coach at Allied Lighting is before a building or remodeling project has begun. "That way we can work with the homeowners, architects, general contractors, designers and electricians to integrate an incredible lighting design before any construction starts. However, we get lots of requests to simply help a homeowner brighten an entryway or enliven a drab room, and we're only too happy to assist. Once people see the potential of lighting in one space, they want us to do the same thing for their entire home."
For those interested in checking out the Lighting Experience Center at Allied Lighting, free tours are scheduled on an appointment basis, and conducted by either Robert or David. If the lighting in your home isn't magical – or you are planning a new home or remodeling project, Allied Lighting's Lighting Coaches™ are available for consultation. Please call David at 949 795-0332 or Robert at 949 795-0331, or go to AlliedLighting.net for more information.