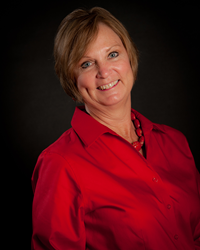 I want to say thank you for allowing me and trusting me to assist you, your family members and friends in your past and future real estate transactions.
Houston, TX (PRWEB) March 30, 2016
Allison Ator, The Cindy Cristiano Team at RE/MAX Top Realty, is featured in a special section of the June issue of Texas Monthly as a 2016 Five Star Real Estate Agent award winner.
Five Star Professional partnered with Texas Monthly to identify and showcase an exclusive group of real estate agents who have demonstrated excellence in their field. Less than 3 percent of agents in the Houston area received this recognition.
"Since 1999, I have been a licensed Realtor in the state of Texas, prior to that I was licensed in the states of Georgia and South Carolina in the mid 1980s. In 2001, I joined The Cindy Cristiano Team and began representing buyers and sellers in the Houston-Pearland area. Over the years, I have earned the ABR® and GRI designations, and my primary position is as a buyer's agent on The Cindy Cristiano Team at RE/MAX Top Realty," says Allison Ator of The Cindy Cristiano Team at RE/MAX Top Realty. "Buying a home is an exciting and complex adventure. It can also be a very time-consuming and costly one if buyers and sellers are not familiar with all aspects of the process and don't have the best information and resources at hand. My job is to listen, help determine housing needs, educate clients on the complete process, and assist them in locating their new home. It also entails overseeing the process all the way to the closing table and beyond."
"For most people, investing in real estate is the single largest investment they will ever make. So whether my clients are buying a starter home, moving up, downsizing, buying an investment property or selling, I want to help them make the best and most informed decisions every step of the way, all while minimizing the stress of purchasing or selling a home," says Allison. "There are many qualities and skills that go into being an excellent real estate professional — integrity, in-depth community and market knowledge, and effective negotiation skills along with a high-quality professional industry network. I've also found that providing the very best service is essentially about putting my clients first. This means keeping myself accessible, being a good listener as well as a good communicator, and responding quickly to their needs and concerns, all of which are hallmarks of how I work."
The 2016 Five Star Real Estate Agent award winners have been carefully selected for their commitment to professional excellence and overall client satisfaction. The award is based on rigorous research with significant focus on customer feedback and providing quality services.
"The homebuying and selling process can be very stressful. Five Star Professional works hard to identify those outstanding real estate agents that can make all of the difference. Five Star Real Estate Agents are experienced professionals that get top marks from their clients and get results," says Josh Kimball, VP Marketing, Five Star Professional.
"Receiving this award five years in a row is confirmation to me that I am in the most rewarding business I could ever imagine. During the house-hunting phase, there are many times I believe that I am more excited than the buyer to find just the right property. And then, there is the joy, which is beyond words, I feel when I inform my clients their offer has been accepted and that they now have a home. Yes, there are times of disappointments, but I know that the right home will be such a blessing that it drives me to find that perfect home," adds Allison. "I consider my clients friends, since, during the whole process, we get to know each other. So to all my friends, I want to say thank you for allowing me and trusting me to assist you, your family members and friends in your past and future real estate transactions."
Five Star Professional has been conducting market research to define and promote professional excellence in service professionals since 2003. Its Five Star Real Estate Agent award program is the largest and most widely published real estate agent award program in North America.
Real estate agents are awarded based on an in-depth research process. Thousands of consumers are contacted to rate their real estate agent on 10 evaluative criteria including customer service, market knowledge, negotiation, closing preparation and overall satisfaction. Beyond a qualifying client evaluation score, real estate agents are evaluated on objective criteria such as experience, production levels and disciplinary and complaint history.
There is no fee to be considered or awarded. Visit http://www.fivestarprofessional.com for more information.