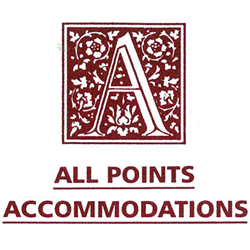 Tampa, Florida (PRWEB) May 28, 2014
There are many different values that All Points Accommodations Inc holds dear: incredible customer service, outstanding travel accommodations, good corporate citizenship and so much more. Corporate responsibility and helping others is of the utmost importance to this destination vacation provider. Because of this, APA has donated to a wide variety of causes.
Always striving to improve the way that the travel and resort industries are run and perceived by the public, All Points Accommodations Inc is a proud member and supporter of the Cooperative Association of Resort Exchangers (C.A.R.E.). Earlier in May at the C.A.R.E. conference in Destin, All Points Accommodations was a C.A.R.E. Emerald Sponsor. In addition, APA also donated a gift basket to a silent auction that was held during that conference. The value basket was $150.
All Points Accommodations Inc is also a proud supporter of the 501 (c) (3) non-profit breast cancer survivor group, Send Me on Vacation. SMOV's mission is to send breast cancer survivors on incredible vacations to start the healing process of their mind, body and spirit after they have undergone treatment for breast cancer. Recently, APA donated $1000 in spending money as well as a week at one of the incredible properties that the company manages to a five-year breast cancer survivor.
While All Points Accommodations Inc donates to many charitable organizations, it also appreciates the hard work that its employees put in every day to ensure that members have the best vacation experience possible. Every year, APA treats its employees to all-expenses paid company cruise to show its workers how much they appreciate all of their time and dedication to providing the best travel services in the industry. Next year's cruise will leave in April from Ft. Lauderdale, Florida and will be setting sail for a vacation in the Caribbean.
All Points Accommodations Inc feels strongly that it should give back to the community that it loves as well as to people in need. APA looks forward to making more charitable donations throughout the year as well as to next year's employee appreciation cruise. For more information about this leading full-service travel provider, contact All Points Accommodations Inc today at http://www.allpointsacc.com.
Tel: 727-399-8277
Email: reservationist1(at)allpointsacc(dot)com