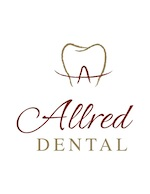 We are really excited about the relaunch – says Jeffrey Allred DDS, owner of Allred Dental.
San Marcos, CA (PRWEB) March 26, 2014
Allred Dental, a San Marcos dentistry office, offering a wide range of dental services launched its brand new website.
The new platform allows a more user friendly experience for existing and new patients. The website is easy to navigate with improved and expanded information about dental services offered as well as on oral conditions treated at Allred Dental.
"We are really excited, our new website reflects our office" – says Jeffrey Allred DDS, owner of Allred Dental. "We also moved to a new, bigger and more comfortable office location. Followed by a new website launch."
"I like the new website, not only because of the friendly aspect due to the warm colors used by the designers, but also the arrangement on the information regarding our office," – says Marlene Gallego, Dr. Allred's assistant. "Patient information is accessible, right from the homepage, patients can also leave reviews and connect with us directly on our social media accounts, our location, our phone number, everything a patient needs to be in contact with us." – She added.
Allred Dental is proud to present the new service pages with expanded information and images of Dr. Allred's work on his actual patients, who were kind enough to share their dental work. The educational videos on the website explain in detail the process of the treatment options available at Allred Dental.
"I think the new website brings us closer to people, it is our image so to speak, and people can get a glance about the work we do here." – says Tawny Nunez, dental hygienist working with Dr. Jeffrey Allred.
About Allred Dental
Allred Dental, led by Jeffrey Allred DDS is a San Marcos dental office offering excellent dental services including dental implants, cosmetic dentistry, family dentistry, oral surgery, oral sedation, sleep apnea devices. A great benefit for Allred Dental is the in-house lab they have thus offering the patients same day full dental services.