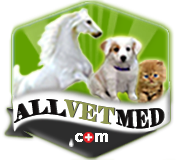 BEST PRICE VET VIPPS ACCREDITED PET PHARMACY
(PRWEB) March 19, 2014
This award allows ALLVETMED Corp Ltd to operate as an online vet pharmacy at a national level. Vet - VIPPS (Veterinary Verified Internet Pharmacy Practice Sites) accreditation offers online pharmacies the chance to operate online veterinary services in a legitimate manner.
"This will mark a great year for the company opening up new markets and enhanced business operations for the company," said the CEO. "It will also open up a way for clients to access quick services which are flexible and time saving," he added.
Acquisition of the Vet - VIPPS by ALLVETMED Corp means that they can assure clients the ability to purchase both animal drugs and foods from them. The products made available are able to meet the license requirements of the state to which the products are delivered. The award was given since ALLVETMED Corp showed commitment in complying with all Vet - VIPPS requirements geared at offering clients high quality products and services.
ALLVETMED Corp. was established to serve the interest of its clients. It has since been dedicated to protecting its client's information and identity while offering them high quality services. With a secure online form filling process, client's details as well as requests are kept private from the public. The company now joins 17 other vet companies in delivering online veterinary services at a national level.
There are quite a number of standards bound by the Vet - VIPPS program. These standards now govern the operations of ALLVETMED Corp. They include:

A client's right to privacy: All clients buying products from ALLVETMED Corp which is a Vet - VIPPS certified pharmacy will not have their information shared to other vendors or bodies unless it is warranted by the law.
Security and authentication of prescriptions: The clients can be assured that the pharmacists have been tested to ascertain whether they are able to give prescriptions which are error free. This process is carried out before the certification is awarded.
Consultation between pharmacist and client: There should always be a pharmacist on call at the facility. This facilitates exchange of accurate and helpful information between the clients and the pharmacist. These should be in a position to give accurate response to inquiries from clients. This means that they should amass knowledge in the pharmacology field.
The website http://www.allvetmeds.com/ gives an opportunity to clients to place orders on the pet products that they need from the comfort of their homes or offices. With quality developed systems used by the company, deliveries on orders are made in a fast and efficient way. ALLVETMED Corp also allows for payment of the products and services using a variety of alternatives thus making payment modes easy for the clients.
Following policies approved by the NAPB, ALLVETMED Corp gives accurate information to clients regarding medical and nutritional procedures. The company's expert experience in pet nutrition and treatment covers a variety of pets including dogs, cats, and horses. All the prescribed medications and nutritional regimens available have been tested and proved safe for these pets. Since the company does not advocate for any use of over the counter medication, it is appropriate that the clients visit a vet before administering medication on the animal.
Medication
ALLVETMED Corp online store seeks to make drugs that would otherwise not be easy to find available. It just does not make drugs available but ensures that only quality drugs are made accessible to clients. Shopping through the site guarantees access to high performance drugs that are bound to work. With products like Gabapentin, Momentax, and Selegiline as treatment drugs for canines while others work for canines and felines, the company ensures that the pets are kept free from infections and diseases that threaten their health.
ALLVETMED Corp is a force to reckon with. Having the Vet - VIPPS accreditation is just a reminder of the adherence to the regulatory standards that the company observes while offering quality services. Located in Hialeah Gardens in Florida, it offers online vet services to clients all around the state. Striving to offer affordable and competitive products and services, ALLVETMED Corp has been able to earn a place in the veterinary field with quality pharmacy services made available to clients. Communication channels made open to clients include phone, email, and fax services. More information regarding products and services offered is available via http://www.allvetmeds.com/.
ALLVETMED Corp.
Address: 9500 NW 79 AVE #6, Hialeah FL, 33016
Telephone: 1 - 877 - 421 - 8387
Website: http://www.allvetmed.com/