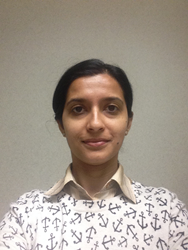 Learning centers like ALOHA are increasingly necessary. As children have to contend with tougher Common Core standards in schools, programs like ours can help bright children stay ahead and children that need help keep up - Mani Manickavelu, President and
Plano, TX April 17, 2014 (PRWEB) April 17, 2015
Marking the tenth ALOHA Math and Reading | Writing center in Texas, this learning center will be located in Katy, TX, in the Houston area. They plan to open this summer, 2015. ALOHA learning centers cater to both high achieving children, and to those who are struggling, ages 5-12. Programs in math, reading & writing are available; information at: ALOHAMindMath.com, or katy(at)aloha-usa(dot)com.
This new center will bring the company's Reading | Writing programs and their signature Mind Math program called ALOHA Mind Math to more children in the Houston area. ALOHA stands for "Abacus Learning of Higher Arithmetic." An abacus is an ancient calculator tool used by sliding beads to count. If it sounds too simple to work, people might be surprised to learn that these instructor-led, small-class-size, math tutoring sessions teach children to solve complex arithmetic questions—think (128+432-46+514)/82—in their heads more quickly than most people can on a calculator. ALOHA also runs a Reading | Writing program as well. The after school or evening academic enrichment programs provided by ALOHA Mind Math offer children ages 5-12 life-long skills through these elementary school programs. Parents who want to give their high-achieving children more tools to help them excel will find ALOHA's enrichment programs helpful. For children who need math help or improved reading and writing skills, ALOHA gives them a broader skill set to help them do better in school.
"Learning centers like ALOHA are increasingly necessary. As children have to contend with tougher Common Core standards in schools, programs like ours can help bright children stay ahead and children that need help keep up. Adding a 10th ALOHA learning center in Texas means we can help more children," said Mani Manickavelu, President and CEO of ALOHA Mind Math.
"As a mother of two, I really want to help kids with their academics. In this era there is a lot of competition and kids are dealing with much pressure. I think the best way is to teach them a technique that not only helps kids excel in their school easily but also without any pressure. I found that ALOHA has such a method. Kids in the ALOHA program not only accelerate with ease but also without any pressure; this keeps both children and the parents happy," said new Katy, TX center director, Ms. Meghana Vilaskaranjkar.
ALOHA
Founded in 1993, ALOHA Mind Math, a leading provider of mental arithmetic and English Reading/Writing programs, has been guiding children between the ages of 5 through 12 to achieve academic excellence in grades 1 through 5. The interactive learning process is proven to enhance a child's math, reading and writing capabilities. The teachers also assist children in developing skills and abilities such as observation and listening that result in the overall growth of the child. ALOHA is currently training children in 19 states and in 20 countries with 4,200 different centers.
For more details on this unique program please visit http://www.alohamindmath.com or search for the center closest to you by using our locator http://www.alohamindmath.com/locations.