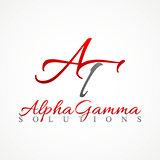 Businesses need to be prepared to connect with consumers on a number of different platforms that suit the consumers' convenience.
Leicester, East Midlands (PRWEB) January 05, 2016
Alpha Gamma Solutions states that businesses should already be looking towards to the New Year and aiming to discover the key trends predicted in order to put new strategies in place to start the year off well. The firm worries that some businesses get so caught up in the Christmas rush they forget to plan for the New Year and therefore they start off behind the trends and in panic mode. Alpha Gamma Solutions recommends putting a plan in place before the Christmas break.
About Alpha Gamma Solutions: http://www.alphagamma.co.uk/#about
Here, Alpha Gamma Solutions has outlined the top 3 direct marketing trends set to rise in 2016:
1.Personalisation
This term has been popular for quite some time and is a well-received strategy among consumers. Personalisation is about making your message matter to the individual. This trend may just be evidence that the well-worn mantra "Right offer, right audience, right time" is still the cornerstone of building a successful direct marketing campaign.
Right Offer: Business need to determine whether they have a compelling offer that will truly spark interest and action.
Right Audience: Geography, income, demographics, psychographics and more factor into how likely a target audience is to respond – and how likely they are to actually make a purchase. Alpha Gamma Solutions say business must get the right data in place to know who their highest value segments are.
Right Time: Businesses need to know when their audience is most likely to be open to making a purchase or consider a change in service.
2.The Rise of the Mobile as our "First Screen"
Mobile devices are changing consumers interactions with their favourite brands. Research suggests that in 2016 the power of mobile will rise even further, so Alpha Gamma suggests that every brand makes sure their website is mobile-optimised. Consumers are likely to check out a brand online, using their mobile, during or after an interaction with a brand via direct marketing.
3.Multi-Channel Analysis
Businesses need to be prepared to connect with consumers on a number of different platforms that suit the consumers' convenience. Alpha Gamma Solutions highlights how direct marketers must understand the response and conversion rates that tie directly back to their event marketing, b2b marketing or b2c marketing.
Alpha Gamma Solutions have already incorporated these trends into their direct marketing strategies ready for 2016. The firm already offer an extremely personalised service through face-to-face marketing which is enjoyed and appreciated by consumers. The firm are also working on other points of contact such as email and social media which is vital for consumers who have queries. Additionally, the firm are preparing for the rise of mobile with a mobile-optimised website and easy contact points.
Alpha Gamma Solutions is an outsourced sales and marketing firm based in Leicester. The firm specialises in a unique form of marketing whereby they connect with consumers on behalf of their clients' brands in order to encourage long-lasting and personal business relationships between brand and consumer. This often leads to increased customer acquisition, brand awareness and brand loyalty for their clients.
Source: http://loyalty360.org/loyalty-today/article/the-top-3-direct-marketing-trends-you-need-to-account-for-when-creating-a-2