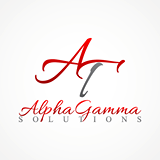 On Sunday 14th June, Managing Director of Alpha Gamma Solutions, Alex Graf spoke at a leadership event
(PRWEB) June 22, 2015
On Sunday 14th June, Managing Director of Alpha Gamma Solutions, Alex Graf spoke at a leadership event on the topic of important conversations. The event held at the Lancaster Hotel London, was organised to bring together some of the strongest leaders within the sales and marketing industry. At the conference, key speakers were present to provide advice and guidance to ensure business success for 2015; the event was also an opportunity for networking.
About Alpha Gamma
Solutions: http://www.alphagamma.co.uk/
For four years in succession the Lancaster London has been voted Best UK Hotel in the 'Meetings' category by the readers of 'Meetings and Incentive Travel' magazine. The Lancaster London is one of the capital's top events and destinations: Top for space, location, facilities, natural daylight, technology and top for service too. When it comes to a business event, the hotel has the drive, passion and expertise to help deliver exceptional results, with maximum impact.
The firm regularly has important conversations with clients and consumers and they believe that business leaders must get the art of conversation making right. The firm's unique style and friendly sales force has mastered the art of conversation and therefore will give their clients' brand a face which is something that customers are not used to experiencing and desperately seeking. The firm has a personalised approach to marketing, which gives customers someone to turn to if they have a problem or if they have any questions about the products and services on offer. Alpha Gamma Solutions provide customers with an outstanding and friendly customer service, which they will forever remember and associate with their clients' brand; this is likely to generate a long-lasting and loyal customer base.
Alpha Gamma Solutions is an ambitious and vibrant direct marketing and sales firm based in Leicester. The firm specialise in direct marketing campaigns that take their clients' products and services directly to the customer. The firm guarantee their clients results and a 100% ROI since they operate on a 'no win-no fee' basis. Alpha Gamma Solutions test their marketing campaigns to make sure they are suitable for their clients' brands, that it will reach the right demographics and deliver the best possible results. No matter what their clients' budget, Alpha Gamma Solutions can tailor a bespoke direct marketing and sales strategy to suit their needs.