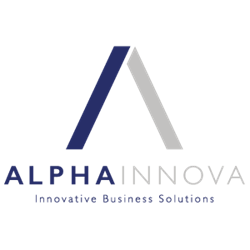 Mr. Holait was chosen as a feature as he has regularly topped the industry's leader boards within his first year of business ownership
Liverpool (PRWEB) May 26, 2016
Jamiesh Holait was recently featured in Limitless magazine, an industry magazine which features top achievers within the sales and marketing industry. The Alpha Innova business owner was particularly excited to be featured as this came during the run up to one of the industry's major awards ceremonies.
About Alpha Innova: http://www.alphainnova.co.uk/
The magazine is available to be viewed both online and in print and covers a range of useful industry topics as well as interviews with some of the top performing CEOs, including Jamiesh Holait of Alpha Innova. Mr. Holait was chosen as a feature as he has regularly topped the industry's leader boards within his first year of business ownership and is going above and beyond in his quest for success.
During the Limitless interview Jamiesh Holait revealed some personal details about how he spent four years studying business at Bournemouth University then moved to the United States for a two-year soccer scholarship whilst he completed his MBA. The business owner revealed how when he moved back to the UK in 2014 he was lost and unsure where he was going in life. However, when he heard about the sales and marketing industry he was instantly attracted to the business model as it is completely uncapped and offers unique opportunities not found in other industries.
Alpha Innova is an outsourced sales and marketing business based in Liverpool. The firm specialises in a unique form of marketing which allows them to represent their clients' brands through personalised marketing campaigns. By connecting with consumers on a face-to-face basis the firm is able to establish long-lasting and personal business relationships between brand and consumer. This often leads to increased customer acquisition, brand awareness and brand loyalty for their clients.
Alpha Innova's self-employed contractors have been particularly inspired by their Managing Director's feature in Limitless magazine as they understand why this is a huge deal. Having only been in the business for a short time, Jamiesh Holait has already achieved so much including winning 'Rookie Owner of the Year' at a recent awards ceremony.
The business owner was thrilled with the feature and revealed how he believes this is a valuable nod of recognition for his recent successes which is motivating him to keep pushing forward and reap the rewards.
Download the full magazine here.