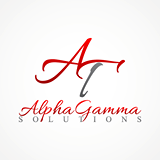 Alex will be taking a lot of new contacts back to Leicester and is looking forward to continuing to network with the entrepreneurs he met at the event.
Leicester (PRWEB) July 24, 2015
The must-attend Sales and Marketing Awards ceremony was held at the Hippodrome Theatre in Baltimore. The event hosted attendees from all across the world, including direct sales and marketing specialists Alpha Gamma Solutions. The Hippodrome Theatre is a former vaudeville theatre in Baltimore, Maryland. Built in 1914 for impresarios Pierce and Scheck, the 2300-seat theatre was the foremost vaudeville house in Baltimore, as well as a movie theatre. The theatre is full of history and a well-loved feature in Baltimore.
About: http://www.alphagamma.co.uk
During the event there was an array of surprise prizes given out, these included several MacBooks, Beats headphones, and state of the art wireless speakers to name a few. Attendees were shocked to also see a retro money grabbing machine; each person had 45 seconds to grab as many dollars as they could to keep. The luxury prizes and fun games were well received and a great addition to the day's event. The Award ceremony was a great opportunity to share the successes of entrepreneurs in the same field. With guest speakers from across the world it was a great opportunity to gain a new prospective on business development from entrepreneurs who are currently at the top of their game. With network-friendly breakout sessions, it gave attendees the opportunity to extend their contacts and make a good impression on other entrepreneurs.
After the event, Alex Graf of Alpha Gamma Solutions continued his trip to New York City where he spent a week networking with international sales and marketing business owners. Taking the opportunity to observe motivational meetings and product training workshops, Alex was able to gain an insight into how their business models differ from his own.
Alex Graf also attended business dinners with several multi-millionaire entrepreneurs. Alex is excited to take what he has learnt from the trip and implement changes in his office. He feels the trip has given him new energy to make 2015 the best yet for Alpha Gamma Solutions and their clients. Alex will be taking a lot of new contacts back to Leicester and is looking forward to continuing to network with the entrepreneurs he met at the event.
Alpha Gamma Solutions is a leading sales and event marketing firm based in Leicester. As a small business themselves the firm also experienced accelerated growth in 2014 due to an increasing demand from their clients for more personalised and targeted marketing solutions. This growth allowed the firm to start 2015 on the right foot and they are now looking into future expansion opportunities to widen their market reach for their clients. Alpha Gamma Solutions specialises in direct marketing meaning they take their campaigns directly to customers and tell them everything they need to know about their product/service. People are more interested and engaged when they can see a product in front of them and can experience how passionate somebody feels about it and Alpha Gamma Solutions are incredibly passionate about their clients' businesses.