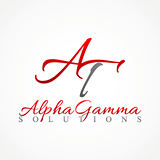 Leicester, UK (PRWEB) December 18, 2015
For entrepreneurs, motivation is one of the key components for achieving success. Direct sales and marketing specialists, Alpha Gamma Solutions, revealed in the workshop their 4 steps to success to help someone stay motivated.
About Alpha Gamma Solutions: http://www.alphagamma.co.uk/#about
1. Sleep
Alpha Gamma Solutions believe it is crucial to keep an entrepreneurial mind fresh and ready for action by resting properly in the evening. By developing a routine to wind down after a working day it allows fresh ideas to be cultivated and energy levels to be high enough to execute them. Alpha Gamma Solutions, Managing Director, Alex Graf, Recommends: 7-8 hours of sleep every night. By going to sleep at a reasonable time and implementing an evening routine, it keeps sleeping habits consistent.
2. Morning ritual
By waking up with an action plan it allows an entrepreneur to tackle the day's challenges effectively by adopting the best mindset. In business, it is important to be mentally prepared to overcome setbacks as they are inevitable. By understanding the day's objectives, it allows focus to be maintained, and avoids the need to consistently work longer than needed. Alpha Gamma Solutions Recommends: Have a minimum of 30 minutes to yourself without checking any type of electronic device. Create a to-do list the night before so the day can get started right away.
3. Take a small step
Every entrepreneur at some time or another struggles to find the motivation to get on with a task. It is important to get started on a task, even if it's only the first line of a plan, or the plan for a project. Get a pen to paper; once it's started, it's easier to finish. Alpha Gamma Solutions Recommends: By just starting a task, it creates motivation to complete the task. Understanding the 'why' to a task helps to also get motivated.
4. Clarity and commitment
The firm believes it is important to be honest about oneself. By understanding a current state of mind, it allows actions to be put in place to ensure maximum productivity is achieved. Alpha Gamma Solutions Recommends: Keep a journal on issues that have cropped up and more importantly, what solution was taken to resolve the issue. By better understanding oneself, it allows quicker solutions in the future.
Alpha Gamma Solutions often runs voluntary workshops to assist personal development in their independent contractors. The firm looks to continue its mentoring into 2016.
Alpha Gamma Solutions is a face-to-face sales and marketing firm. They take marketing campaigns directly to customers and educate them about their clients' products, services and brands. Through the firm's experience, they know that consumers are more interested and engaged when they see a product in front of them and can experience how passionate somebody feels about it. The firm has a unique style plus a friendly sales force that will give their clients' brands a face that customers desperately seek.