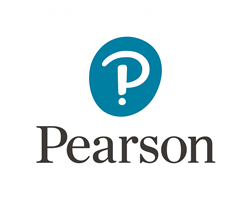 Alphaprep represents an important new way to study
Beaverton, OR (PRWEB) January 19, 2017
Alphaprep today announces the launch of a new e-learning partnership with Pearson (http://www.pearsoned.com), providing Cisco candidates top-tier industry information through Alphaprep's online course.
The partnership serves as a launchpad for Alphaprep into the Cisco test prep marketplace.
With the rise of technology in education, students are consuming information at faster rates than ever before, and Alphaprep applies that model to certification content, only delivering questions that are practical, relevant, and concise. Alphaprep will track your progress to deliver questions that match students' readiness level, so they aren't wasting valuable time.
Led by a former network engineer, Alphaprep uses machine learning to produce a variable which indicates an individuals likelihood of passing a specific exam. This proprietary software was first built for the actuarial exams, followed by the CFA, and most recently the Cisco certifications.
News Facts

There are currently 4000 questions and 200 videos available; a total of 6000 questions will be available by the end of 2017
Questions and videos are available via Alphaprep.net
More than 6000 students have used Alphaprep to study for their certification exams
Access to Alphaprep may be purchased for up to one year, and with student pricing available
"We understand that the way students are reading and they don't have time to study incorrectly. Through a machine learning question bank and video series, students get what they need when they need it," said Joe Franzen, Founder and CEO, Alphaprep.net. "We are committed to being accessible students wherever they are, regardless of the device or platform. Alphaprep represents an important new way to study."
The Alphaprep includes Joe Franzen, Mike Ireland, Colin Lebens, Austin Davies, Nick Benfield, Brandon Eskew, Kyle O'Connor, Randy Klug, Jim Wallace, and Zach Lukasiewicz.
Alphaprep Homepage: https://www.alphaprep.net/