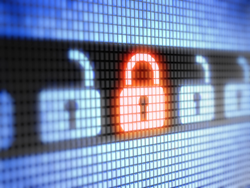 It's an accepted fact in the business community that cyber breaches are an imminent threat and not some hypothetical vulnerability on the horizon.
Missoula, MT (PRWEB) September 30, 2014
ALPS, the nation's largest direct writer of lawyers' malpractice insurance, announced that it is a Champion of National Cyber Security Awareness Month (NCSAM) for the third year in a row. Held in October, NCSAM is a growing global effort among businesses, colleges and universities, government agencies, associations and non-profit organizations to promote online safety awareness.
"This is just one indication of our ongoing commitment to educate the legal community and reduce risk in law firms," states Matt Lubaroff, Director of Client Services at ALPS.
"In the last two years alone we have introduced cyber liability and breach response insurance for our policyholders, created continuing legal education programs specific to law firm data security, and featured regular posts on our ALPS 411 blog discussing cyber security in the practice of law."
Cyber liability insurance is a relatively new coverage that, just a few years ago, was not even part of the insurance lexicon. Today, however, the ramifications of not safeguarding electronic data could be catastrophic for a practicing attorney.
"It's an accepted fact in the business community that cyber breaches are an imminent threat and not some hypothetical vulnerability on the horizon," said ALPS CEO, David Bell. "We have also heard the concerns of our insured attorneys. As a result, we customized a cyber security policy to provide broad coverage with limit options to protect any size firm in the event of a data breach."
Because the databases of many law firms house the intellectual property data and trade secrets of their clients, law firms are rich targets for cyber criminals. "Through our outreach efforts to the legal community in general and our policyholders in particular, we are presenting strategies to lawyers and their law firms on how to defend against the threat," Bell said.
In addition to its efforts to promote cyber security in the law firm landscape, ALPS has also been involved with supporting cyber education efforts on the university level in the company's hometown of Missoula, Montana. ALPS helped fund the development of the University of Montana's Cyber Innovation Lab and, in May 2014, sponsored the First Annual Montana Cyber Triathlon, which brought together high school and college students from around the state to solve a challenging digital forensics puzzle.
With law firm risk management at the core of the ALPS business model, supporting National Cyber Security Awareness Month is a natural fit for ALPS, says Matt Lubaroff.
"We're extremely excited to again be able to participate in this annual cyber campaign to build security awareness. It is important that we aid the legal community in understanding that protecting data is increasingly becoming a matter of business safety and client and case confidentiality."
For over 25 years, ALPS has anticipated emerging coverage needs of attorneys nationwide through its primary Lawyers' Professional Liability Insurance policy. For more information about ALPS, visit http://www.alpsnet.com.
Coordinated and led by the National Cyber Security Alliance (NCSA) and the Department of Homeland Security, NCSAM has grown exponentially since its inception in 2001, reaching consumers, small and medium-sized businesses, corporations, educational institutions and young people across the nation and internationally. For more information, visit: http://www.staysafeonline.org.