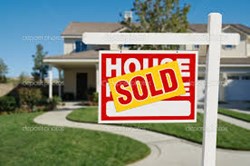 Alternative lending such as hard money is at historic lows. Now a practical option.
Palo Alto, CA (PRWEB) February 17, 2014
With hard money mortgage rates near record lows, home prices stabilizing and the home-buying season ready to begin, the Spring months will prove to be unprecedented for the housing market. According to the Hard Money Calculator, which provides the lending industry overview and tracks the lowest and average hard money rates offered by lenders on the hardmoneycalculator.com network, the upcoming spring's average hard money rate will be 9.91% for a 2-year fixed rate mortgage, with the average home loan of just over $220,000. While hard money rates are expected to remain low this year, access to high loan to value hard money loans is expected to remain constrained for many borrowers in non prime markets.
Spring 2014 Housing Outlook:
-Hard Money rates at record lows.
-Seasonal upkeep in home purchases, with refinances remaining relatively flat.
-Access to credit readily available due to Stated Income loans.
-High hard money affordability because prices are stabilizing and in some areas increasing.
-A sustainable housing market recovery is contingent upon hard money funding non prime loans
Hard Money Calculator is the nation's only online source for competitive hard money loan offers. Our proprietary system empowers consumers during the hard money mortgage loan process. HardMoneyCalculator.com is an online hard money loan marketplace which connects consumers with many lenders that compete for their hard money business. Hard money online tools and resources help consumers find the best non prime loan. Currently with over 362 verified direct lenders HardMoneyCalculator.com is the best place to find low rates and high loan to values in the local markets. Offering competing hard money offers and lenders for the client direct or for brokers and realtors as well.
HardMoneyCalculator.com is averaging around 166 new funding program matches a week.
AlternativeLendingMagazine.com is an expert in the field of funding programs and with 5,112 verified funding programs represented by over 392 direct lenders, the free service for Real Estate Professionals, or the actual borrower is the best on the web. The mainstream popularity of alternative lending and alternative money loans is growing daily as rates push down and Loan to Value pushes up.
All Program Match data is compiled through the use of accurate, real-time, internet-based data collected from housing funding sales trends and lender behaviors such as recorded deeds and final closing statements.
Alternative Lending Magazine is the unconventional guide to the unconventional lending market. This cutting edge interactive monthly magazine that empowers actual funding through program matching rather than lender listing uses a proprietary technology system with an automated underwriting process that evaluates consumers' unique non-conventional loan request and their capacity to afford it. The proprietary decision-making technology is based on program matching, property eligibility, underwriting, ability to pay review, lender analytics, strategy and loan scenario modeling. The system will match the actual program that will fund a loan rather than give a list of numbers to call.
To find out more or become a regular subscriber, please visit AlternativeLendingMagazine.com.