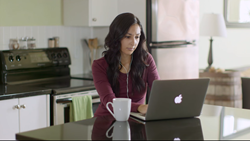 Adopting the CASPer test gives academic programs a holistic view of applicants at the very earliest screening stage of the application process, by assessing personal/professional characteristics in a reliable fashion
Toronto, Ontario (PRWEB) June 26, 2017
Altus Assessments announced today that it has assessed more than 55,000 academic applicants for personal and professional characteristics such as empathy, ethics and communication skills using its flagship tool, "CASPer." The company expects to double that number over the next year through several new partnerships. The CASPer test will be used to assess over 50% of all U.S. medical school applicants as Altus partners with a dozen top institutions, including New York Medical College, Texas A&M, Rosalind Franklin and the University of Illinois Chicago. The company is also expanding to Australia, partnering with nearly all universities offering teachers education programs in Victoria State.
This growth shows a deep desire among admissions teams to look beyond cognitive- or knowledge-based measures when selecting applicants.
"Adopting the CASPer test gives academic programs a holistic view of applicants at the very earliest screening stage of the application process, by assessing personal/professional characteristics in a reliable fashion," says Rich Emrich, CEO of Altus Assessments. "Programs can now make high-quality evidence-based admissions decisions which consider applicants beyond just "book smarts", while respecting the reality of limited resources and constrained budgets."
Participating academic programs make CASPer a mandatory part of their application process. Applicants sign up for CASPer test dates, and generally take the test once per application cycle. The CASPer test, a type of "situational judgement test," is delivered online and takes approximately 75 minutes to complete. Academic programs weigh CASPer scores alongside traditional cognitive measures such as GPA or standardized cognitive assessments (e.g. SAT, MCAT, GMAT, GRE or LSAT).
About Altus Assessments:
Altus Assessments Inc. provides higher education academic programs with evidence-based, non-academic admission assessments of applicants.
Altus' primary tool is the online CASPer™ test, delivered at takecasper.com. CASPer helps programs easily and robustly find holistically better students at the earliest stages of the application screening process.
Altus Assessments is proud to receive support from McMaster University, Ryerson University's DMZ, OneEleven, Hamilton's Innovation Factory, Ontario Centres of Excellence, FedDev (through Community Futures Ontario East), the NRC IRAP program, Espresso Capital, MaRS and all of our academic program partners.
For more information on CASPer, please visit: https://altusassessments.com
*** Media kit available upon request ***
Media Contact:
Darryl Kraemer
Director of Sales, Altus Assessments
519-574-1274
pr(at)altusassessments(dot)com