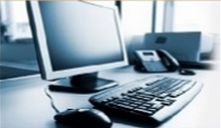 Phil offers four tips that will help any gamer, PC user or computer guru keep their computer cool and make it live longer.
Saint Petersburg, FL (PRWEB) August 01, 2013
Always Time Friendly, the leading ecommerce custom computer design company based in Saint Petersburg, Florida, offers four tips to PC consumers and avid gamers everywhere on how to keep a computer cool and maintain a long living healthy PC.
Phil Raymond, owner and head engineer at Always Time Friendly, is a customer computer designing expert. He has years of experience discussing computer performance and ensuring each PC he builds has the fastest, best and highest performance possible. He often sees clients who let their computers overheat, slowing them down and lowering their capabilities.
Today, Phil offers four tips that will help any gamer, PC user or computer guru keep their computer cool and make it live longer.
1. Make sure the computer has good air flow through the case. If needed, add another case fan to the PC. Most cases today have front intake fans and should have filters to keep the computer clean. Every now and then, take these out to wash them, returning them once they are completely dry and cleaned out.
2. If a computer is inside a confined space, such as a desk or cabinet, providing some ventilation within the desk is imperative. Adding a fan into the cabinet could also help keep everything cool. Users can find 12V power from the computer's power supply. Be sure to use as large of a fan as possible.
3. A CPU fan needs to be cleaned regularly. Remove the fan from the computer and use clean air to remove the dust and particles from the fan. If using the standard fan that came with the computer, consider upgrading the fan and heat sink to a larger more efficient quality product.
4. The best cooling system for a computer is a liquid cooling system. Water conducts hear the fastest, providing conductivity that is about 30 times greater than air. It takes over four times as much heat to raise the temperature of water as it does the air. There are two types of liquid cooling systems, close looped and open looped. Both are comprised of the main five elements; heat sink cooling block, tubing delivering liquid, electric pump, heat exchanger (radiator) and cooling fan(s). The close loop system is the easiest to install. It's pre-assembled at the manufacturer and has been tested for leaks. To install, users will need to have access to the back of the motherboard in order to mount a backing plate. Next, mount the heat sink on top of the CPU (do not forget the thermo compound). Now, mount the fan and radiator to the case where there is a 120mm fan opening, keeping in mind that the existing fan may need to be removed. There are two ways to mount the fan for air flow, have it draw in cool air (recommended) or have it blow out the hot air. Be sure to plug in the couple of cables – a three pin connector and a four pin connector. That will do the trick!
For assistance and further instruction on how to keep a computer cool and install necessary elements for better, faster and cooler gaming, please contact Phil at Always Time Friendly. Visit the website, http://www.computer-digital-accessory-at-atf600.com or call 727-328-0060.
About Always Time Friendly:
Always Time Friendly, LLC was founded in 2010 in Saint Petersburg, Florida, operating under one guiding principle, "Why pay more?" We are an ecommerce site with a product line of custom designed desktop computers, assembled and sold in the USA. Offering premium products at discount prices, competitive with retail and online store, Always Time Friendly is the one-stop shop for all your custom computer needs.