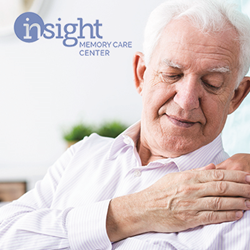 Living with memory impairment is a struggle both for individuals and their families, so we're asking our friends in Virginia to join us and help support the Insight Memory Care Center as they assist these patients
Gainesville, VA (PRWEB) June 28, 2017
Designers Insurance Agency, a privately owned firm offering asset protection assistance and financial consultations to communities in northern Virginia and DC, is announcing a cooperative charity event in conjunction with the Insight Memory Care Center to help provide for patients with Alzheimer's and other disorders that lead to memory impairment.
The Insight Memory Care Center (IMCC) offers a broad range of care, education, and ongoing support to patients in the greater Fairfax area struggling with memory disorders, including Alzheimer's disease. Services offered by IMCC include an Adult Day Health Center, Education and Outreach programs, and Early Stage Programs for patients recently diagnosed with a potential memory impairing disorder.
"Living with memory impairment is a struggle both for individuals and their families, so we're asking our friends in Virginia to join us and help support the Insight Memory Care Center as they assist these patients," says Wally Arcayan, owner and executive director of Designers Insurance Agency.
Arcayan and his team are making connections with regional families, business professionals, and health care providers over email and social media channels in an effort to generate community support for the IMCC charity drive. Additional publicity for the event is anticipated pending the publication of a new full length article scheduled for release in the newest edition of the Designers Insurance online local interest magazine "Our Hometown": http://www.designersinsuranceagency.com/Our-Hometown-Magazine_44.
To date, the Designers Insurance Agency has hosted charity drives for more than 20 charitable organizations in DC and Virginia. Arcayan and the Designers team are affiliates of an interstate charity support coalition called "Agents of Change," and the team plans to continue their policy of assisting new regional charities bimonthly.
For readers that wish to find out more about the charity drive to raise local support for the Insight Memory Care Center and assist patients with memory impairing disorders, Designers Insurance Agency has made the following page available: http://www.designersinsuranceagency.com/Keeping-Memories-of-Warmth-and-Love_32_community_cause. All previous charity drives sponsored by the Designers Insurance team are available for review on the firm's Community Causes archive: http://www.designersinsuranceagency.com/community-cause?page=1.
About Designers Insurance Agency
Designers Insurance Agency has been serving the Fairfax, Gainesville and Herndon area for over 20 years.
Wally Arcayan, owner of Designers Insurance Agency, values the opportunity to guide customers through the many options within the industry, ensuring the best selections for their financial future. Having received the Allstate Financial Leader Award and Honor Ring for 12 years, Wally Arcayan and his staff focus on providing the highest standards of service at all times and in every situation. More information about Designers Insurance Agency can be found at http://designersinsuranceagency.com. To contact an expert at Designers Insurance Agency, call (703) 385.0440.