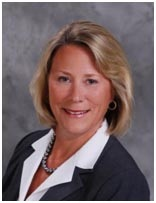 "We welcome your feedback and we'll speak to your organization or offer consulting services to your programs to learn new techniques."
Buffalo, NY (PRWEB) April 28, 2015
This year close to one million people 65 and older will die from Alzheimer's Disease because the numbers keep growing and diagnosis is more precise. National experts have written two books to help caregivers and loved ones, along with the healthcare provider community, to better understand what they can do and how to get inside the workings of the disease. According to the Alzheimer's Association,the number of Americans with Alzheimer's disease and other dementias will grow each year as the size and proportion of the U.S. population age 65 and older continue to increase. "The good news is we are living longer and we have time to be more informed and proactive in a fundamental understanding of the disease's mechanics and progression. Further, these new books offer simple techniques caregivers and loving family members can use to "whisper" a new understanding," stated Dr. Verna Carson, co-author of the books along with Katherine Vanderhorst, RN, BSN.
The books, Becoming an Alzheimer's Whisperer: A Resource Guide for Family Caregivers published on January 2, 2015, is written with family in mind; and the second book, Care Giving for Alzheimer's Disease : A Compassionate Guide for Clinicians and Loved Ones, published on March 19, 2015, opens pathways to better understand the disease process in concert with what family members and health providers witness. Dr. Barry Reisberg, who wrote the Forward in the book for clinicians is the creator of the Theory of Retrogenesis. The programs highlighted in the book is based on the application of this theory.
Verna Benner Carson, PhD, PMHCNS, BC, is an advanced practice, board certified clinical nurse specialist in psychiatric/mental health nursing. She is also the President of C&V Senior Care Specialists, Inc., a consulting firm that provides training, operations, and marketing support to geriatric providers across the continuum of care specializing in behavioral health and Alzheimer's care.Dr. Carson has authored dozens of professional journal articles in the field. Katherine Vanderhorst, RN, BSN is Vice- President of C&V Senior Care Specialists, Inc., Vanderhorst is a psychiatric nurse with years of clinical experience in behavioral health and Alzheimer's care. Both are keynote speakers, program evaluators and large system trainers.Dr. Carson was awarded the American Psychiatric Nurses Award for Best Practices in the Treatment of Behavioral Disturbances in Dementia in 2005. She developed an award winning program to address the need of the person with Alzheimer's that involves teaching the caregiver strategies to managing their loved one. She also writes a monthly column in Caring Magazine on strategies to manage the challenging behaviors that are seen in Alzheimer's disease.
The books represent both authors years of experience and on site consulting work with providers to enhance the delivery of care to Alzheimer's Disease patients while offering realistic skills for family and loved ones. Together, Dr. Carson and Katherine have 60+ years in the field as providers, consultants, national speakers and trainers. Verna and Katherine have been invited to speak on dementia topics this May at the Pennsylvania Home Care Association ; the New England Home Care Conference in October 2015; Katherine will be speaking at the Private Duty Conference in Las Vegas in 2015 and both have been guests on Spotlight on Health.
Feedback has been very good. At a recent presentation, a woman said to them, . "I promised my mom that I would never place her in a facility but the demands of care are so overwhelming that I have been thinking that I was going to break that promise to mom –then I heard you both speak and I was convinced that with the approaches and strategies that you taught me, I will not only be able to manage mom's needs in a loving way – I can keep the promise I made."
Both books are available on Amazon. C&V Senior Care Specialists is on Facebook and the authors are on LinkedIn.
Dr. Verna Carson and Katherine Vanderhorst are available for interviews. Please call (716) 863-0743