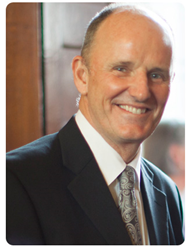 It is an honour to have a leadership role in such an important organization
Toronto, Ontario (PRWEB) July 03, 2015
Dementia is becoming a critical issue as Ontario's population ages. In less than five years, 250,000 Ontarians will be living with this disease. It is at this crucial moment that the Alzheimer Society of Ontario is pleased to announce the appointment of Chris Dennis as the new Chief Executive Officer, effective Monday, June 1st 2015, to lead the organization in the fight against dementia.
"I was thrilled when the Board supported my candidacy," said Chris Dennis. "It is an honour to have a leadership role in such an important organization to help it change and grow for the ultimate benefit of people with dementia. The challenge is growing in scope every day. After only a few months on the job, one thing I have learned is that the anticipated tidal wave of incidence is no longer anticipated: it has hit! Many of our social workers and day programs have waiting lists."
Chris has a long, multifaceted career in the health-care sector that started in 1982 with Bristol-Myers and continued for the next 30 years with operational leadership assignments including strategy development, organizational design, team building, financial management, sales acceleration and process excellence. Chris has worked primarily for Johnson & Johnson health-care companies and Birch Hill Private Equity-owned organizations and has also guided two private companies through the sale process. In addition, Chris has served on multiple boards as General Director, Compensation Committee lead and Audit Committee member.
He has already shown his enthusiasm for the job by raising $13,000 for Alzheimer research with a marathon run.
With Chris now at the helm of the Alzheimer Society of Ontario, there's a great deal that can be accomplished in the years to come that will better support people living with dementia, their family and friends and help towards the ultimate goal: a cure.
About the Alzheimer Society of Ontario
Founded in 1983, the Alzheimer Society of Ontario (ASO) is the province's leading care and research charity committed to helping people living with Alzheimer's disease and other dementias by:
1. Providing care, support, information and education for people living with dementia and their families and caregivers
2. Funding research to find a cure
3. Educating decision-makers about the need for improved health-care services and qualified health-care workers to support people with dementia
4. Increasing awareness about dementia and how the disease impacts families and communities
With a network of 30 local Societies across Ontario, we offer Help for Today through our programs and services for people living with dementia and Hope for Tomorrow… ® by funding research to find the cause and cure.
Website: http://www.alzheimerontario.ca
Media contact
Kathryn Richardson
Chief Marketing & Communications Officer
Alzheimer Society of Ontario
416-847-8921