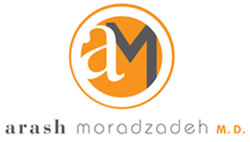 Beverly Hills, CA (PRWEB) August 20, 2014
AM Facial Plastics has announced that they will make a special summer offer available to their customers until August 28, 2014. The announcement has been made via LAD Solutions in order to raise awareness about this limited time promotion.
For individuals that want to stay looking good this summer, Dr. Moradzadeh's office is offering a promotion to receive twice the number of points from Brilliant Distinctions when the patient receives select cosmetic procedures and treatments. The promotion is being offered on the following treatments and products: Botox & Latisse, Juvederm & Voluma, and products from Skin Medica. A patient can accumulate up to $200 in future treatments.
amfacialplastics.com, the website of Dr. Arash Moradzadeh, provides information about a number of cosmetic procedures that can be performed on the face. Dr. Arash Moradzadeh is a plastic surgeon that has been trained in both ENT/Head & Neck Surgery and Facial Plastic & Reconstructive Surgery. At the offices located in Beverly Hills and Santa Barbara, Dr. Arash Moradzadeh along with his associates will meet with patients to perform the procedures as well as educate them about Brilliant Distinctions.
Brilliant Distinctions is a program that is being offered by Dr. Arash Moradzadeh's office that will allow individuals to receive savings on select treatments from the Allergan brand and related products. Patients that are already enrolled in Brilliant Distinctions at the time of receiving treatment will receive points on the select treatments and products that they obtain from Dr. Moradzadeh's office.
Since the majority of these treatments and products require more than one use or visit, Brilliant Distinctions points will accumulate over time. Points can be redeemed for various items including electronics and home décor. These points have an equivalent value in cash and users are notified about their earnings as they accumulate them. The Brilliant Distinctions website also reviews how the points can be used at top retailers.
While Brilliant Distinctions can still be used after the promotion has ended, the double points promotion will no longer be active. Patients have been advised to book the treatments as soon as possible to ensure that they get an appointment date before the end of the promotion.
For patients are interested in any of these treatments or products, Dr. Arash Moradzadeh has requested that patients call the office or use the website to schedule a consultation. At the office, individuals who have not yet signed up with Brilliant Distinctions will be given the opportunity to do so. The phone number to call for appointments is (310) 659-9900.
About AM Facial Plastics: amfacialplastics.com is the website for the office of Dr. Arash Moradzadeh. With offices in Santa Barbara and Beverly Hills, this company serves cosmetic surgery patients that are seeking facial reconstruction procedures as well as cosmetic treatments. For more information about Dr. Arash Moradzadeh, visit amfacialplastics.com.